Welcome to Cancer Friends Ministries - Connecting and Supporting Cancer Patients
Jul 24, 2018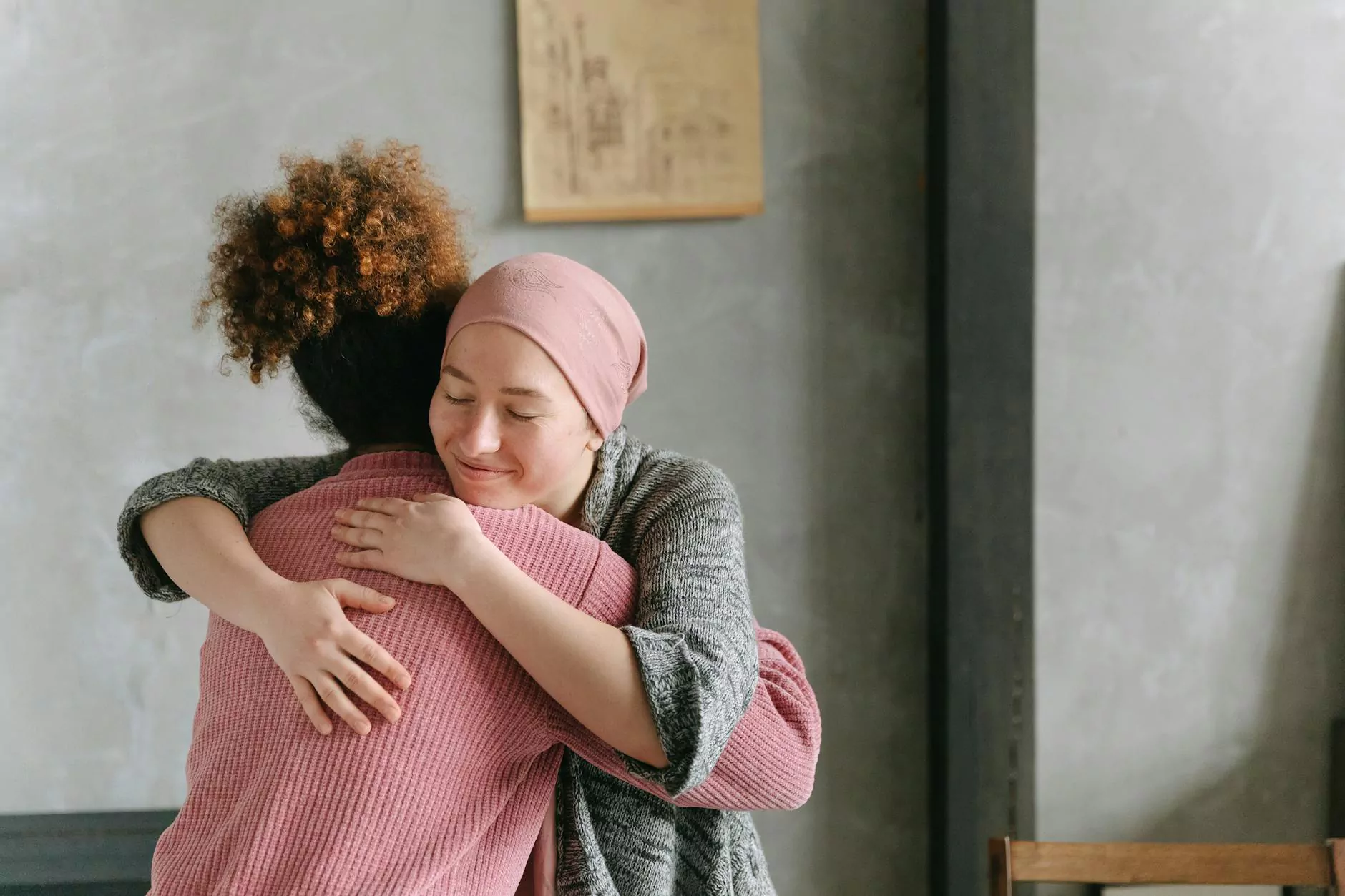 About Cancer Friends Ministries
Cancer Friends Ministries, a division of Cliff Terrace Assembly of God, is a compassionate and dedicated community-oriented organization that aims to provide support and connection to cancer patients and their loved ones. We understand the physical, emotional, and spiritual challenges that cancer brings, and we strive to create a safe space where individuals can find solace, strength, and understanding.
Our Mission
At Cancer Friends Ministries, our mission is to connect, support, and empower cancer patients and their families throughout their journey. We believe in fostering a sense of community and providing valuable resources to help individuals navigate the challenges of cancer with courage, hope, and faith.
Support Services
We offer a wide range of support services tailored to meet the unique needs of cancer patients and their loved ones. Our goal is to provide a holistic approach to support, addressing physical, emotional, and spiritual aspects of the cancer experience. Whether you are a patient, caregiver, or a family member, we have resources available to help you through this challenging time.
Counseling and Emotional Support
We offer counseling services led by experienced professionals who specialize in providing emotional support to cancer patients and their families. Our counselors create a warm and empathetic environment where you can freely express your emotions, fears, and concerns.
Support Group Meetings
Participating in support group meetings can be incredibly empowering and healing. Our regular group sessions provide a safe space for individuals to share their experiences, learn from each other, and gain valuable insights from those who have gone through similar journeys.
Prayer and Spiritual Guidance
During times of uncertainty, many find comfort and strength through their faith. At Cancer Friends Ministries, we offer spiritual support and guidance through prayer meetings, spiritual counseling, and a community of believers who understand the power of faith in the face of adversity.
Information and Resources
Knowledge is power, especially when facing cancer. We provide a comprehensive collection of educational resources, including brochures, articles, and online materials, to help you better understand your diagnosis, treatment options, and available support services.
Community Involvement
As a community-focused organization, we actively engage in various initiatives to raise awareness, funds, and support for cancer patients. We organize fundraising events, volunteer activities, and collaborate with local healthcare providers to ensure our community has access to the best possible care and assistance.
Join Cancer Friends Ministries Today
If you or your loved one is facing cancer, we invite you to join the Cancer Friends Ministries community. Together, we can provide strength, hope, and compassion to one another.
Contact us today at Cliff Terrace Assembly of God and discover a community dedicated to supporting cancer fighters and their families.