Weekly Bible Study at Cliff Terrace Assembly of God
Aug 13, 2019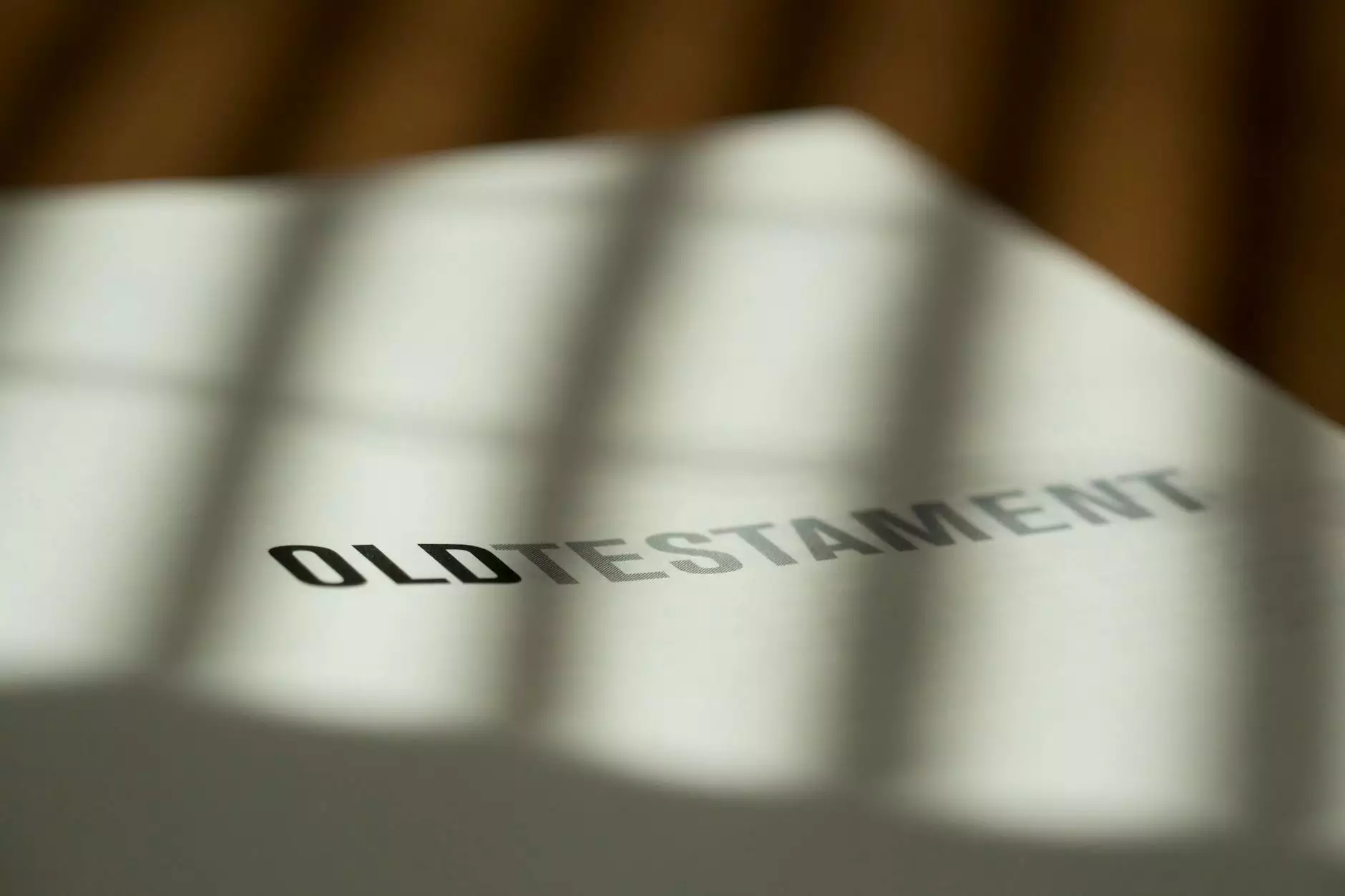 Welcome to the Weekly Bible Study page of Cliff Terrace Assembly of God, where our community gathers to delve into the sacred Scriptures and grow in our faith and understanding. We invite you to join us on this spiritual journey as we explore the profound meanings and teachings found within the Bible.
Why Attend Our Weekly Bible Study?
Participating in our weekly Bible study offers numerous benefits and opportunities for personal and spiritual growth.
1. Deepen Your Understanding
Our Bible study sessions provide a platform to dive deeper into the Word of God. Each week, we carefully examine passages and explore their historical context, cultural significance, and theological implications. Through engaging discussions and thought-provoking insights, you will gain a more profound understanding of the Bible's teachings.
2. Connect with Others
At Cliff Terrace Assembly of God, we believe in the power of community. Our weekly Bible study is a space where individuals from all walks of life come together to seek wisdom and support one another. Forge meaningful connections with fellow seekers, share your personal experiences, and grow alongside others who share your passion for exploring the Word.
3. Nurture Your Faith
A strong faith foundation requires ongoing nurturing and learning. Our weekly Bible study provides a nurturing environment where you can strengthen your relationship with God and deepen your faith. Discover new insights, challenge your preconceptions, and develop a richer spirituality as you engage with biblical texts in a supportive community.
What to Expect at Our Weekly Bible Study
Our weekly Bible study sessions are meticulously designed to create an enriching and inclusive experience for all participants.
1. Thought-Provoking Discussions
During our sessions, expect lively and thought-provoking discussions guided by experienced facilitators. We encourage active participation and value diverse perspectives, fostering an inclusive environment that promotes open dialogue and collective learning.
2. In-Depth Exploration
We believe in the value of thorough exploration when it comes to studying the Scriptures. Our study sessions go beyond surface-level interpretations, delving into the historical, cultural, and linguistic aspects of biblical passages. Prepare to dive deep into the Word and unearth hidden treasures of knowledge.
3. Comprehensive Study Materials
To support your learning journey, we provide comprehensive study materials that enhance your understanding of the Bible. These materials range from commentaries and concordances to contextual books and scholarly articles. Our aim is to equip you with the necessary resources to delve deeper into the Word both during our sessions and for personal study.
Join Our Weekly Bible Study Today
Regardless of your existing knowledge or experience with the Bible, our weekly Bible study is open to all. Whether you are a lifelong believer, a curious seeker, or somewhere in between, we invite you to join us on this transformative adventure.
Visit the Cliff Terrace Assembly of God Weekly Bible Study page to find out more about our upcoming sessions and how you can get involved. Don't miss this opportunity to embark on a meaningful exploration of faith and build lasting connections within our community.
Come and journey with us as we unlock the transformative power of the Scriptures together. We look forward to welcoming you to our vibrant and nurturing faith community!