Sunday School Classes at Cliff Terrace Assembly of God
Sep 20, 2023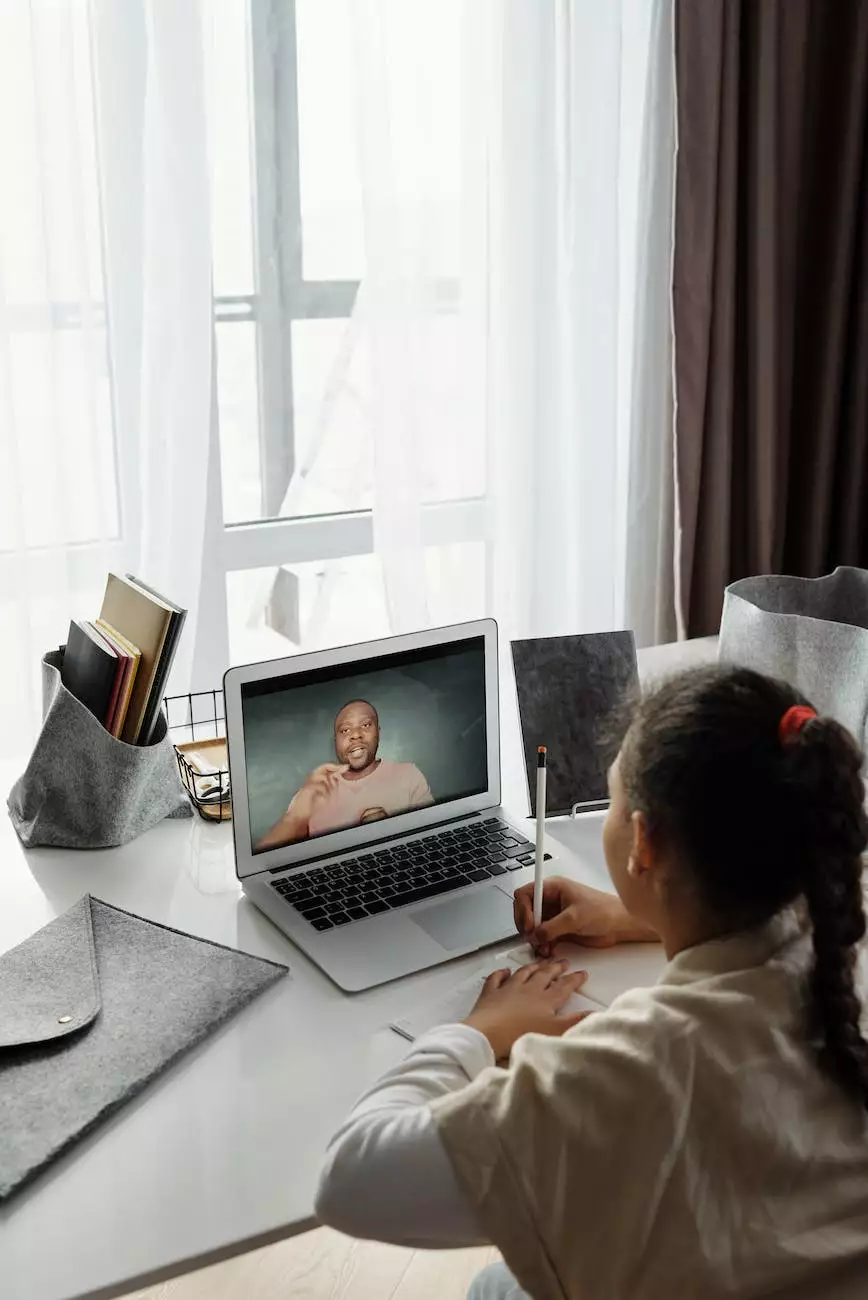 Introduction
Welcome to Cliff Terrace Assembly of God's Sunday School program! As a faith-based community dedicated to nurturing spiritual growth, we offer a wide range of Sunday school classes suitable for all ages. Our comprehensive curriculum aims to facilitate a dynamic and engaging learning experience for individuals seeking to deepen their understanding of the Christian faith. Join us on this incredible spiritual journey!
Our Commitment
At Cliff Terrace Assembly of God, we are committed to providing high-quality Sunday school classes that cater to the diverse needs and interests of our community. Our experienced and knowledgeable instructors bring passion and expertise, ensuring every class is enriching and impactful.
Curriculum
Early Childhood Classes
Our Early Childhood Classes aim to create a nurturing environment where children aged 0-5 can begin their spiritual journey. Through engaging age-appropriate activities, our dedicated teachers introduce biblical stories, values, and teachings to lay a strong foundation of faith. Your little ones will learn and grow in a safe and loving atmosphere.
Elementary Classes
Our Elementary Classes are designed for children aged 6-12. These classes provide a vibrant and interactive setting for kids to explore biblical concepts and apply them to their daily lives. Through dynamic storytelling, creative crafts, and group discussions, young learners develop a deeper understanding of God's love and the teachings of Jesus.
Teen Classes
We understand the specific challenges and questions that teenagers face as they navigate through life. Our Teen Classes offer a supportive environment for adolescents aged 13-18 to engage in honest discussions, explore relevant topics, and strengthen their faith. By addressing real-life issues in light of biblical principles, we empower our teenagers to live out their faith in an impactful way.
Adult Classes
Our Adult Classes cater to individuals of all ages who seek spiritual growth, community, and a deeper understanding of their faith. With a variety of class options, we provide opportunities for both foundational and advanced studies. Engage in thought-provoking discussions, dive into Scripture, and connect with like-minded individuals on your journey to a stronger relationship with God.
Senior Classes
Our Senior Classes offer a welcoming space for our older members, providing opportunities for fellowship, wisdom-sharing, and spiritual enrichment. Led by experienced instructors, these classes provide relevant teachings that speak to the unique joys and challenges of seniors. It's a time to deepen your relationship with God and others, while still growing in your faith.
Why Choose Cliff Terrace Assembly of God Sunday School Classes?
Engaging and Interactive Learning
Our Sunday school classes are designed to be engaging and interactive. We believe in creating an environment that encourages active participation and reflective learning. Through thoughtfully crafted lessons, open discussions, and hands-on activities, we provide an experience that goes beyond rote memorization.
Comprehensive Curriculum
Our comprehensive curriculum covers a wide range of topics, ensuring a well-rounded understanding of the Christian faith. From foundational teachings to subjects that address contemporary issues, we offer a curriculum that empowers individuals to apply biblical principles to their daily lives. Whatever your interests or spiritual needs may be, we have classes that cater to your specific journey.
Inclusive Community
Cliff Terrace Assembly of God is known for its warm and inclusive community. Our Sunday school classes provide a space where people from all walks of life can come together to share their faith, experiences, and support one another. We believe in fostering meaningful connections, as iron sharpens iron, and journeying together towards a deeper relationship with Christ.
Qualified Instructors
Our dedicated instructors are passionate about teaching and have a deep understanding of the Bible and theology. They bring their expertise and love for God into the classroom, creating an environment conducive to learning and growth. You can trust that you will be guided by individuals who genuinely care about your spiritual development.
Flexible Schedule
We understand that life can be busy, and schedules can vary. That's why we offer Sunday school classes at different times throughout the week to accommodate diverse needs. Whether you prefer morning, afternoon, or evening sessions, we strive to provide options that work for you.
Join Our Sunday School Community Today
Take the next step in your spiritual journey and join Cliff Terrace Assembly of God's Sunday school community. Discover the joy of learning, grow in your faith, and build lasting relationships. Experience the transformative power of studying the Bible in a supportive and nurturing environment. Contact us to find out more or visit our website to explore the different Sunday school classes available.