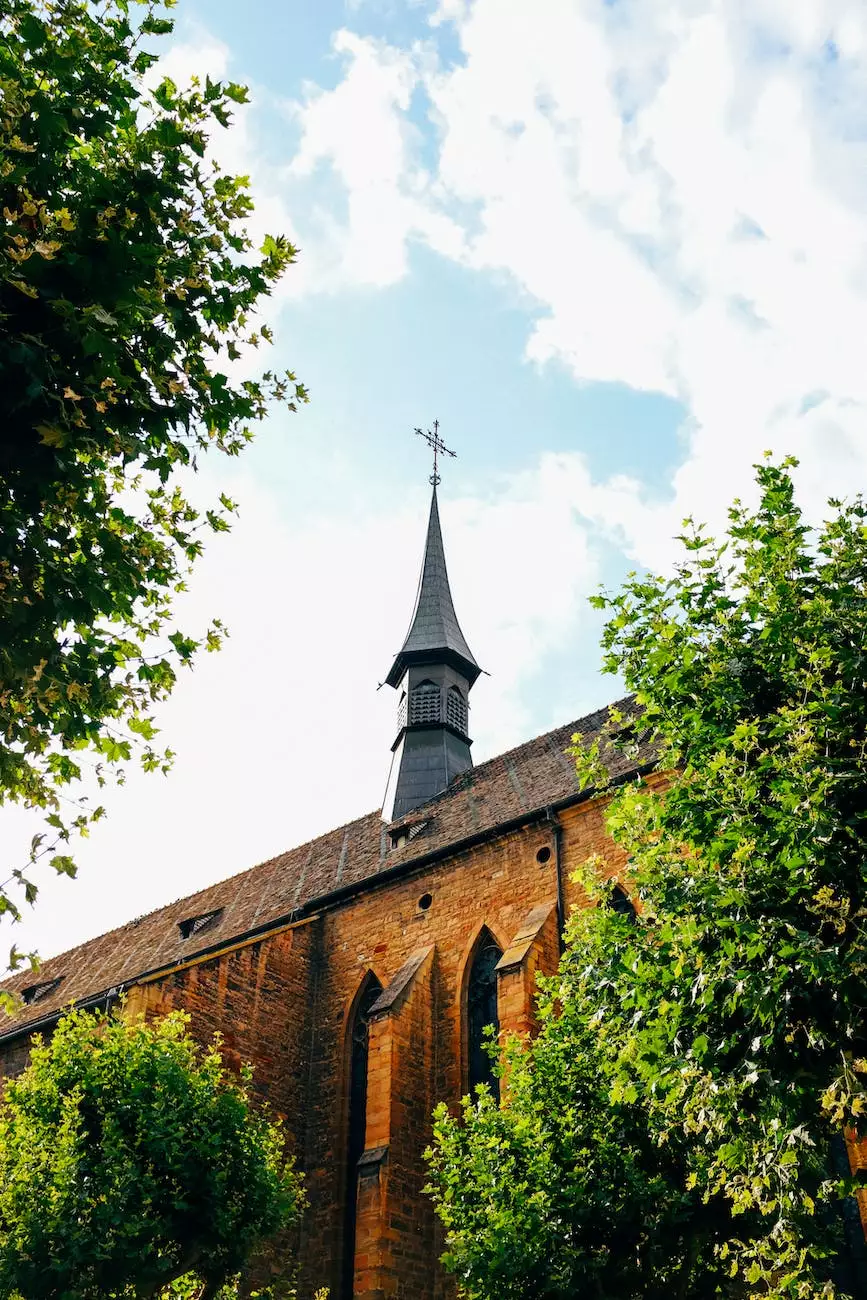 Introduction
Welcome to Cliff Terrace Assembly of God, where we believe in unlocking the true potential within each individual. Through our program, The Growth Factor, we are committed to empowering lives, fostering a strong sense of community, and nurturing faith and beliefs.
Embrace Personal Growth
At Cliff Terrace Assembly of God, we understand the importance of personal growth in one's journey towards achieving greatness. The Growth Factor is designed to help you embrace personal growth and reach new heights in your life.
Discover Your Purpose
Do you ever find yourself wondering about the purpose of your existence? The Growth Factor provides an avenue for introspection, reflection, and spiritual growth. Through our carefully curated programs and teachings, you will gain valuable insights into your purpose and calling in life.
Foster Strong Connections
A supportive community is vital in our pursuit of personal growth. At Cliff Terrace Assembly of God, we foster strong connections among our members, creating a network of like-minded individuals who are on a similar path towards self-improvement. By joining The Growth Factor, you will be part of a community that will uplift, encourage, and inspire you.
Unlock Your Full Potential
Have you ever felt that you are capable of achieving so much more, but something is holding you back? The Growth Factor provides the tools and guidance to unlock your full potential, allowing you to soar to new heights.
Build Resilience
Life is full of challenges, and building resilience is key to overcoming them. Our program equips you with the necessary skills to navigate obstacles, cope with adversity, and emerge stronger. Through a combination of inspiring teachings and practical exercises, you will tap into the power within you.
Develop Life Skills
The Growth Factor goes beyond spiritual growth. We also focus on developing essential life skills that will empower you in all areas of life. From effective communication and leadership skills to time management and decision-making abilities, our comprehensive program ensures you are equipped with the tools needed to succeed.
Nurture Faith and Beliefs
Cliff Terrace Assembly of God is deeply rooted in faith and beliefs. The Growth Factor nurtures and strengthens your spiritual connection, providing a solid foundation for your personal development journey.
Deepen Your Spiritual Connection
Through our teachings, worship services, and immersive experiences, you will deepen your spiritual connection and develop a closer relationship with God. The Growth Factor helps you explore the depths of your faith and understand the role it plays in transforming your life.
Embrace Guided Discipleship
Our experienced mentors and leaders are committed to guiding you along your discipleship journey. With their support, you will receive personalized guidance, encouragement, and accountability as you strive for personal growth and spiritual maturity.
Join The Growth Factor Today
Embark on the transformative journey of personal growth, community building, and spiritual empowerment with The Growth Factor at Cliff Terrace Assembly of God. Unlock your full potential, deepen your faith, and connect with like-minded individuals who are journeying alongside you. Start your journey today and discover the incredible possibilities that await!
Contact Cliff Terrace Assembly of God
If you have any questions or would like to learn more about The Growth Factor, please feel free to reach out to us. We are here to support and guide you on your path to personal growth and spiritual fulfillment. Contact us today!
Address: 1234 Faith Avenue, Cityville, State
Phone: (123) 456-7890
Email: [email protected]