Welcome to Cliff Terrace Assembly of God
Aug 6, 2021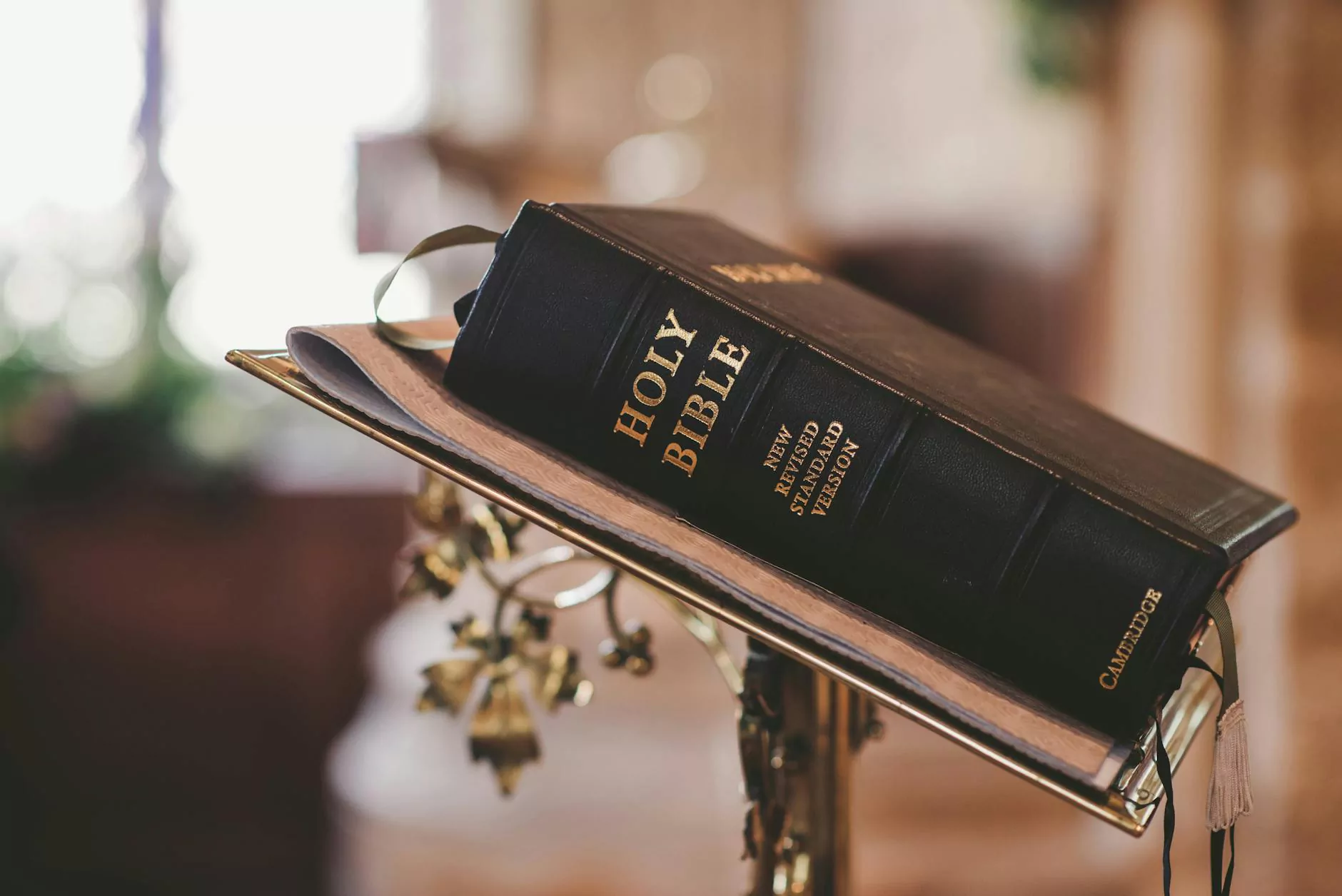 About Us
Cliff Terrace Assembly of God is a vibrant community and society that revolves around faith and beliefs. With a strong focus on the teachings of Jesus Christ, we strive to create an inclusive and welcoming environment for people from all walks of life. Located at the heart of our community, our church serves as a place of worship, spiritual growth, and profound connection.
Our Mission
At Cliff Terrace Assembly of God, our mission is to serve as a guiding light, inspiring individuals to nurture their relationship with God and each other. Through a variety of ministries, events, and dedicated services, we aim to build a community that embraces love, compassion, and understanding. We aspire to forge deep connections, offer support, and empower personal transformation.
Join our Worship Services
Discover the power of worship at Cliff Terrace Assembly of God. Our services are designed to uplift and inspire, enabling individuals to connect with God on a deeper level. Whether you are new to the faith or seeking a spiritual home, our doors are open to everyone. Our passionate and experienced pastors deliver thought-provoking sermons that encourage introspection and growth.
Ministries
Explore our diverse range of ministries, each tailored to specific age groups and interests. From youth ministries to women's groups, there is something for everyone within our tight-knit community. Our ministries provide opportunities for personal development, fellowship, and community outreach. Engage with like-minded individuals and discover new ways to serve others, rooted in faith and love.
Youth Ministry
Our youth ministry at Cliff Terrace Assembly of God is committed to guiding the next generation towards a strong relationship with God. Through engaging activities, Bible studies, and mentorship programs, we strive to empower young individuals to live out their faith boldly. We believe in equipping our youth with the tools necessary to navigate the challenges of today's world while remaining grounded in God's teachings.
Women's Fellowship
Our women's fellowship is a nurturing and empowering community that provides women of all ages with a safe space to grow spiritually and form deep connections. Through regular meetings, Bible studies, and special events, women can find support, share experiences, and learn from each other. We believe in the strength of unity and sisterhood, inspiring women to embrace their God-given potential and make a positive impact in the world.
Men's Group
Our men's group focuses on providing a supportive and accountable space for men to gather, share experiences, and grow together in faith. Through fellowship, Bible studies, outdoor activities, and mentoring opportunities, men are encouraged to become stronger leaders, compassionate spouses, and devoted fathers. We believe that by fostering a community where men can openly discuss their challenges and victories, we contribute to the well-being of families and society as a whole.
Events and Community Outreach
Cliff Terrace Assembly of God is deeply committed to giving back to our community. We organize various events and initiatives aimed at supporting those in need, fostering unity, and spreading the love of Christ. From food drives to community clean-ups, we actively engage in making a positive impact on the lives of individuals and families in our neighborhood.
Annual Charity Gala
Our annual charity gala is a highlight of our community outreach efforts. This event brings together compassionate individuals, local businesses, and organizations to raise funds for charitable causes. From supporting local shelters to aiding disaster relief efforts, our gala allows us to extend a helping hand and make a tangible difference in the lives of those less fortunate.
Community Service Saturdays
Community Service Saturdays are a monthly initiative where volunteers come together to give back to our neighborhood. From beautifying local parks to collaborating with other nonprofits, these events provide a platform for us to connect, serve, and build bridges within our community. By being the hands and feet of Jesus Christ, we strive to inspire others to do the same.
Connect with Us
We invite you to join our welcoming community at Cliff Terrace Assembly of God. For more information about our worship services, ministries, and events, please visit our website or reach out to our dedicated team. We look forward to walking alongside you in your spiritual journey and helping you find a place to call home.
Website: cliffterrace.net
Contact: [email protected]