Kids Closet - Central Church of Christ
Apr 14, 2020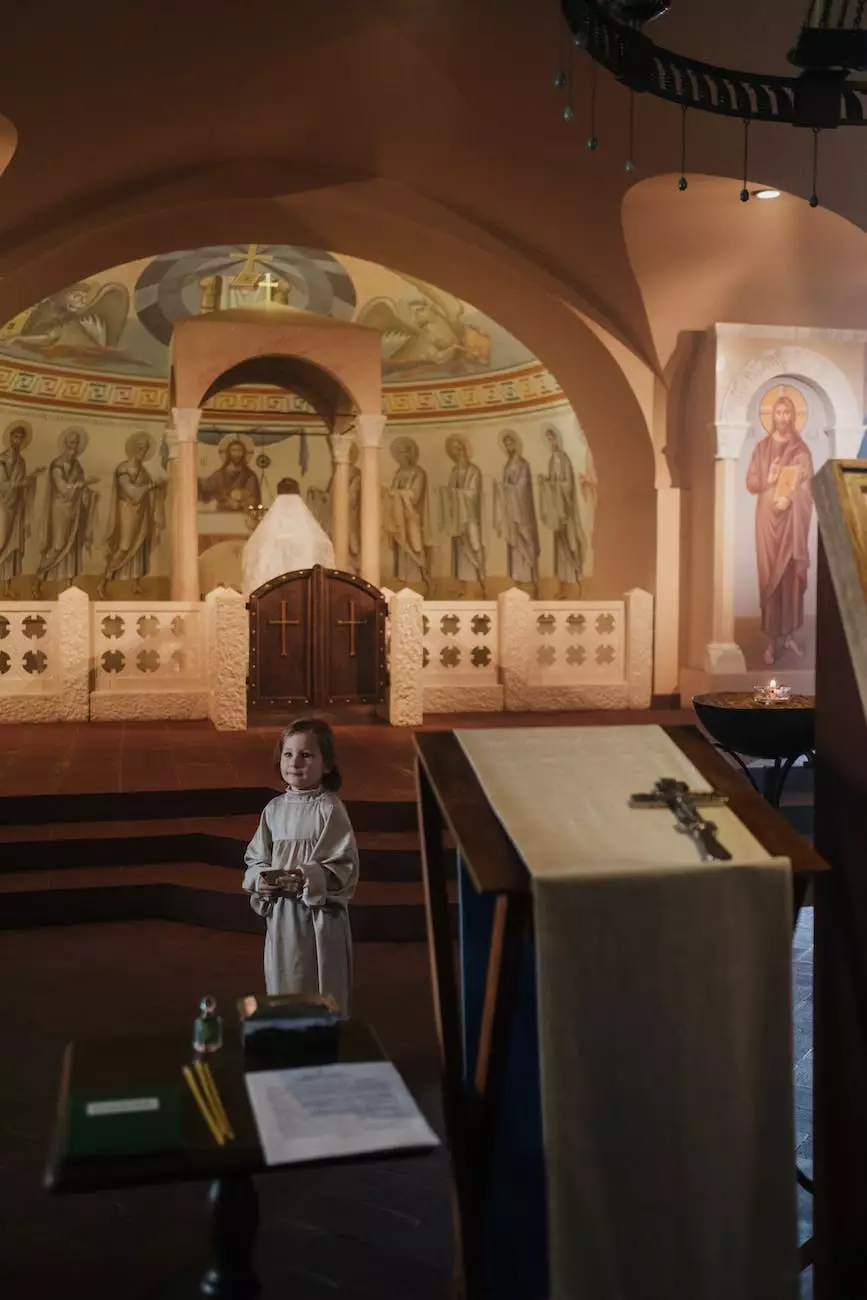 Providing Quality Children's Clothing at Cliff Terrace Assembly of God
Welcome to Kids Closet - Central Church of Christ, a ministry initiative offered by Cliff Terrace Assembly of God. We are a warm and welcoming community, committed to fostering faith and beliefs among families. Our Kids Closet program focuses on providing quality children's clothing, catering to the needs of families in our congregation and beyond.
Purpose and Mission
At Kids Closet, our mission is not only to provide affordable and stylish clothing options for children, but also to create a sense of community and support for families. We believe that by addressing the practical need of clothing, we can contribute to the overall well-being of children and their families, fostering a positive environment both within our congregation and the wider community.
A Variety of Clothing Options for Children
Our Kids Closet program offers a wide range of clothing options for children of all ages. From infants to teenagers, we aim to meet the diverse needs and preferences of families. Our inventory includes:
Trendy and Comfortable: We carefully select clothing items that are not only fashionable but also comfortable, ensuring children can move and play freely.
Diverse Range of Sizes: We understand that children come in different shapes and sizes, which is why our inventory encompasses a variety of sizes to accommodate every child's unique needs.
Seasonal Collections: We update our inventory regularly to offer clothing options suitable for every season. Rest assured that your child will have access to appropriate clothing regardless of the weather.
Special Occasion Attire: Whether it's a birthday, holiday celebration, or religious event, we provide an array of special occasion clothing to help children look their best on important days and make lasting memories.
Accessories and Footwear: We believe in providing a complete wardrobe solution for children. Alongside clothing, Kids Closet also offers a selection of accessories and footwear to complement their outfits.
How Kids Closet Works
Our Kids Closet program operates with the generous support of our congregation and the wider community. Donations of gently used children's clothing are collected, sorted, and made available to families in need. We ensure that all donated items are clean, in good condition, and free from any defects.
When visiting Kids Closet, families are welcomed by our compassionate volunteers who assist them in navigating through the inventory and finding suitable clothing for their children. Our volunteers are trained to make the experience positive and uplifting, prioritizing the dignity and privacy of families utilizing our services.
How to Get Involved
If you wish to support our Kids Closet program, there are several ways you can contribute:
Clothing Donations: We greatly appreciate donations of gently used children's clothing. By donating, you directly impact the lives of children in our community. Please ensure that all clothing items are clean and in good condition.
Volunteer Opportunities: If you are passionate about making a difference in the lives of children and families, consider joining our team of volunteers. You can assist with sorting donations, organizing the inventory, or providing support to families during their visits.
Spread the Word: Help us reach more families in need by spreading the word about Kids Closet and our mission. Share our website, information about our program, and the positive impact it has on the community through your social networks, local organizations, or places of worship.
Financial Support: Donations enable us to maintain and expand our Kids Closet program, ensuring that more children have access to quality clothing. Your financial support will go a long way in making a difference in the lives of families.
Contact Us
If you have any questions about our Kids Closet program or wish to get involved, please contact us at Cliff Terrace Assembly of God. We are here to help and look forward to connecting with you.
Thank you for considering Kids Closet - Central Church of Christ. Together, we can make a positive impact in the lives of our children and create a stronger, more supportive community.