Staff – Page 2
Apr 12, 2018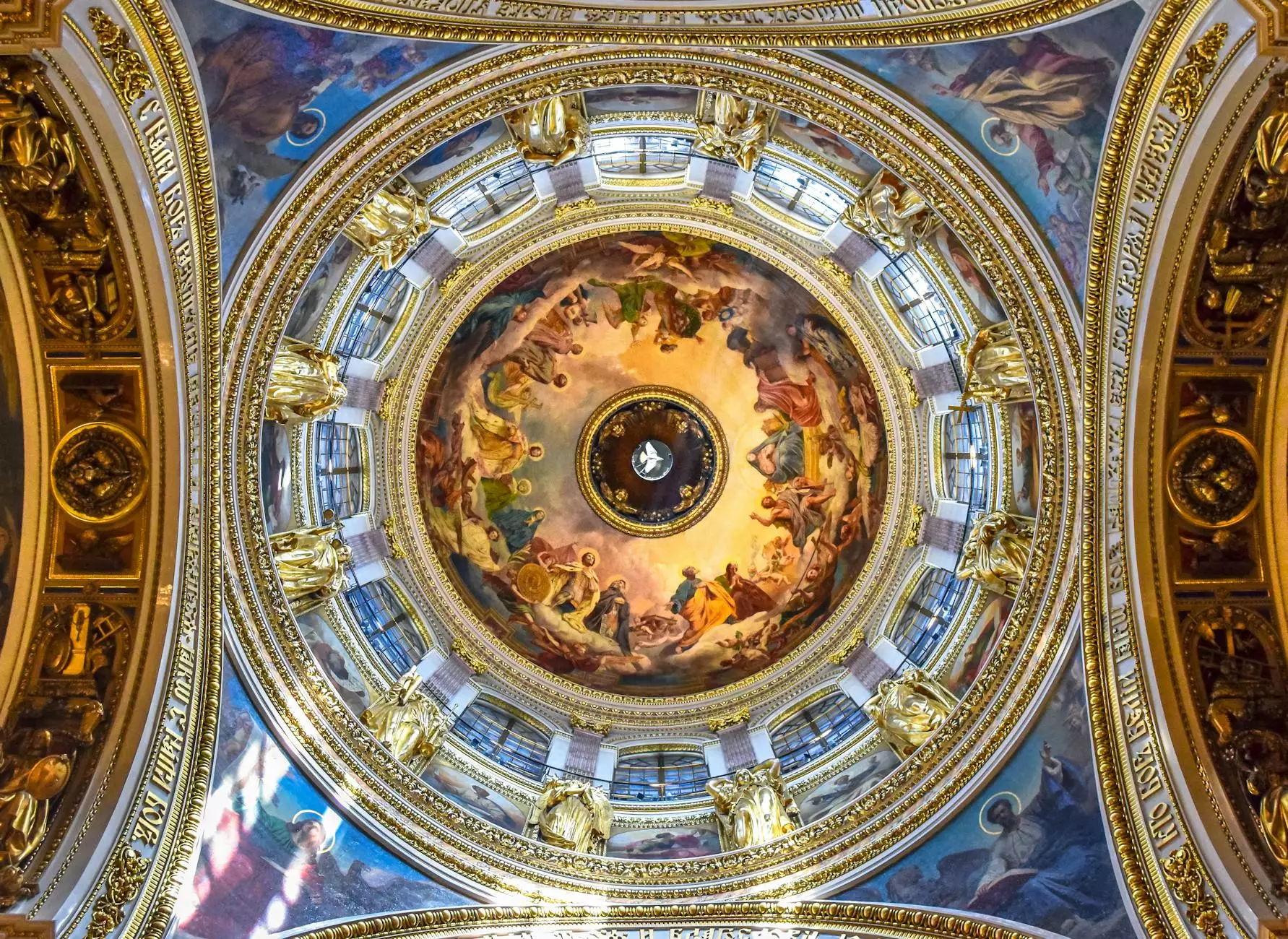 Welcome to the Staff - Page 2 of Cliff Terrace Assembly of God website. We are thrilled to introduce you to our dedicated team members who play a significant role in serving the community and spreading the message of faith. Our team is an integral part of Mosaic Church of Central Arkansas, and their contributions are invaluable.
Meet Our Team
Our talented and enthusiastic staff members exemplify our commitment to the community and our core beliefs. Each team member brings unique skills, experiences, and passions to their role in Mosaic Church of Central Arkansas. From dedicated pastors to passionate volunteers, everyone plays a crucial part in uplifting and supporting our congregation.
Pastor John Smith - Lead Pastor
Pastor John Smith, our esteemed Lead Pastor, leads by example and guides our congregation with his dynamic preaching and compassion. With over 20 years of experience in ministry, he brings wisdom, knowledge, and spiritual guidance to Mosaic Church of Central Arkansas. Pastor John is deeply committed to fostering a supportive and inclusive environment for all members.
Pastor Sarah Johnson - Worship Pastor
Pastor Sarah Johnson, our Worship Pastor, has a profound love for music and worship that resonates with our congregation. She leads our passionate worship team, igniting a powerful and transformative worship experience. Pastor Sarah's dedication to uplifting our spirits through music creates an atmosphere of unity and spiritual connection.
John Doe - Youth Pastor
John Doe, our dedicated Youth Pastor, has a remarkable ability to connect with young individuals and inspire them on their spiritual journeys. With a deep understanding of the unique challenges faced by young people, John creates a safe and engaging space for them to grow in their faith. He organizes various youth programs, events, and retreats, fostering a strong sense of community among our young members.
Jane Williams - Children's Ministry Director
Jane Williams, our devoted Children's Ministry Director, is passionate about nurturing young hearts and minds. She leads a team of enthusiastic volunteers who provide a fun and educational environment for children to learn about faith. Jane's creativity and warmth ensure that every child feels loved and cared for, empowering them to develop a lifelong relationship with God.
Volunteer Spotlight: Mark Roberts
Mark Roberts, one of our incredible volunteers, selflessly dedicates his time and energy to various community outreach programs. From organizing food drives to assisting with disaster relief efforts, Mark's commitment to serving others is an inspiration. His dedication reflects the core values of Cliff Terrace Assembly of God and the Mosaic Church of Central Arkansas.
Our Commitment to the Community
At Cliff Terrace Assembly of God, our commitment extends far beyond the walls of our church. As a Community and Society - Faith and Beliefs organization, we deeply value our role in creating a positive impact within our community. Through various initiatives, we actively engage in addressing societal challenges and supporting those in need.
Community Events and Partnerships
We organize and participate in a range of community events and partnerships to foster relationships and build a stronger community. From hosting neighborhood gatherings to collaborating with local organizations, we strive to create an inclusive and united society.
Outreach Programs
Our outreach programs aim to uplift individuals and families facing various difficulties. We provide assistance to the homeless, offer counseling services to those in need, and support individuals struggling with addiction. Through our outreach efforts, we aspire to be a beacon of hope and healing in the lives of those seeking guidance and support.
Mission Trips
As a testament to our commitment to global outreach, we organize mission trips to assist communities and individuals in need beyond our immediate vicinity. These transformative experiences provide opportunities for personal growth, cultural exchange, and spreading the message of faith to different corners of the world.
Join Our Team
If you share our passion for serving the community and spreading the message of faith, we invite you to consider joining our team at Cliff Terrace Assembly of God. Whether you have a calling for pastoral ministry, worship, youth work, or other areas of service, we welcome individuals who are dedicated to making a positive impact.
At Cliff Terrace Assembly of God, we believe in the importance of building a strong and supportive team that supports the growth and well-being of not only our congregation but also our wider community. Together, we can make a difference and continue to be a beacon of hope and faith.
Thank you for visiting the Staff - Page 2 of Mosaic Church of Central Arkansas. For more information about our staff members, ministries, and the various ways you can get involved, please explore our website further. We look forward to welcoming you to our community!