DIVISION IN SCRIPTURE???
Jun 5, 2019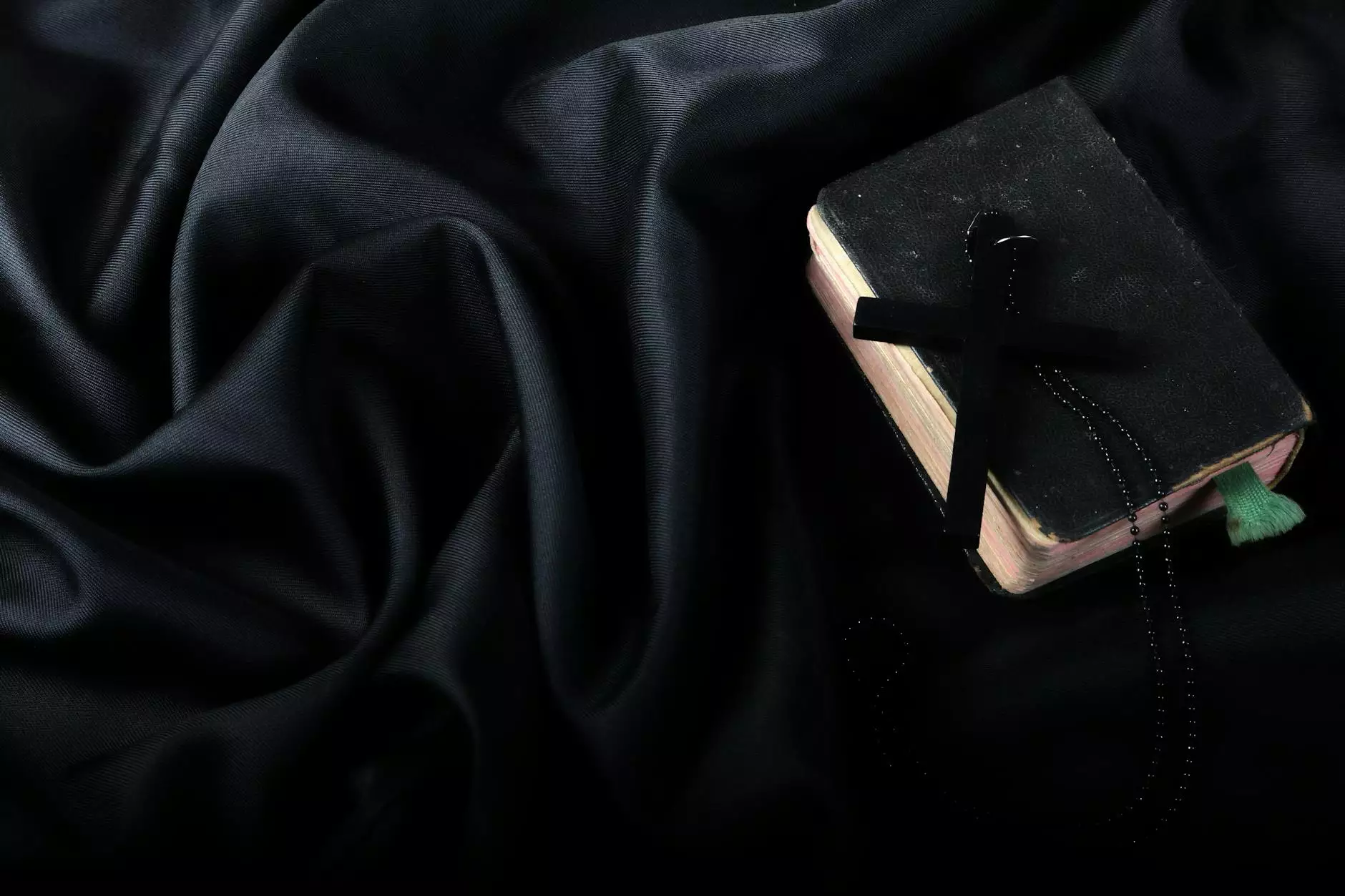 Understanding Division in Scripture
Welcome to Cliff Terrace Assembly of God, where we delve into the depths of Scripture to uncover its wisdom and teachings. In this section, we will explore the theme of division in scripture and its significance in the lives of believers.
The Complexity of Division
Division is a subject that is multifaceted in the Bible. It can refer to various forms of separation, discord, or even the act of setting boundaries. Understanding the diverse contexts in which division is addressed can provide us with valuable insights into our own lives and relationships.
Division in the Old Testament
The Old Testament highlights numerous instances of division. From the division of light and darkness in Genesis to the division of the Red Sea, these accounts carry spiritual symbolism that speaks to our human experiences. For example, the division of the Red Sea showcases God's power to deliver His people from impossible circumstances.
Furthermore, the Old Testament also examines the consequences of division within communities and families. The story of the Tower of Babel serves as a cautionary tale, reminding us of the dangers of pride and the breakdown of communication leading to division.
Division in the New Testament
The New Testament builds upon the themes of division, emphasizing unity and reconciliation. Jesus Christ, the cornerstone of our faith, preached love, forgiveness, and the importance of reconciliation. His teachings encourage believers to bridge gaps and bring healing in the face of division.
However, the New Testament also acknowledges the reality of division within the Christian community. The apostle Paul, in his letters, addresses disputes and disagreements among believers. These passages provide practical guidance on resolving conflicts and fostering unity within the body of Christ.
Applying Scripture to Our Lives
As followers of Christ, we are called to navigate the complexities of division with grace, humility, and biblical wisdom. By studying these accounts of division in scripture, we can gain a clearer understanding of how to approach our own conflicts and divisions in a way that honors God and promotes reconciliation.
Cliff Terrace Assembly of God: Nurturing Unity in Our Community
At Cliff Terrace Assembly of God, we believe that understanding division in scripture is essential for fostering unity within our community. As a faith-based organization, we are committed to creating an environment where individuals from all walks of life can come together to worship, learn, and grow in their faith.
Building Bridges, Healing Division
Our church community actively promotes love, respect, and understanding among its members. We provide opportunities for open dialogue, where differences can be acknowledged and embraced, leading to a deeper sense of unity and connection.
Guided by Biblical Principles
Our teachings and sermons are rooted in God's Word. We strive to ignite a passion for unity and reconciliation by exemplifying the teachings of Jesus Christ. Through thoughtful study of scripture and engaging in impactful community outreach, we seek to bridge divides and heal wounds.
The Relevance of Division in Our Lives
While division can be a challenging topic, we recognize its relevance in our lives. Whether it's struggles within relationships, societal issues, or personal conflicts, division affects us all. By delving into scripture and reflecting on its teachings, we can find guidance and solace in navigating these difficulties.
Uniting in Faith
Through faith and a collective commitment to love, we can overcome divisive forces and cultivate a community grounded in unity. At Cliff Terrace Assembly of God, we welcome all who seek to understand the role of division in scripture and its application to our lives.
Join Us Today
Visit our sanctuary, explore our vibrant worship services, and engage in meaningful conversations. Together, let us discover the transformative power of unity and the beauty of reconciliation as we delve deeper into division in scripture at Cliff Terrace Assembly of God.