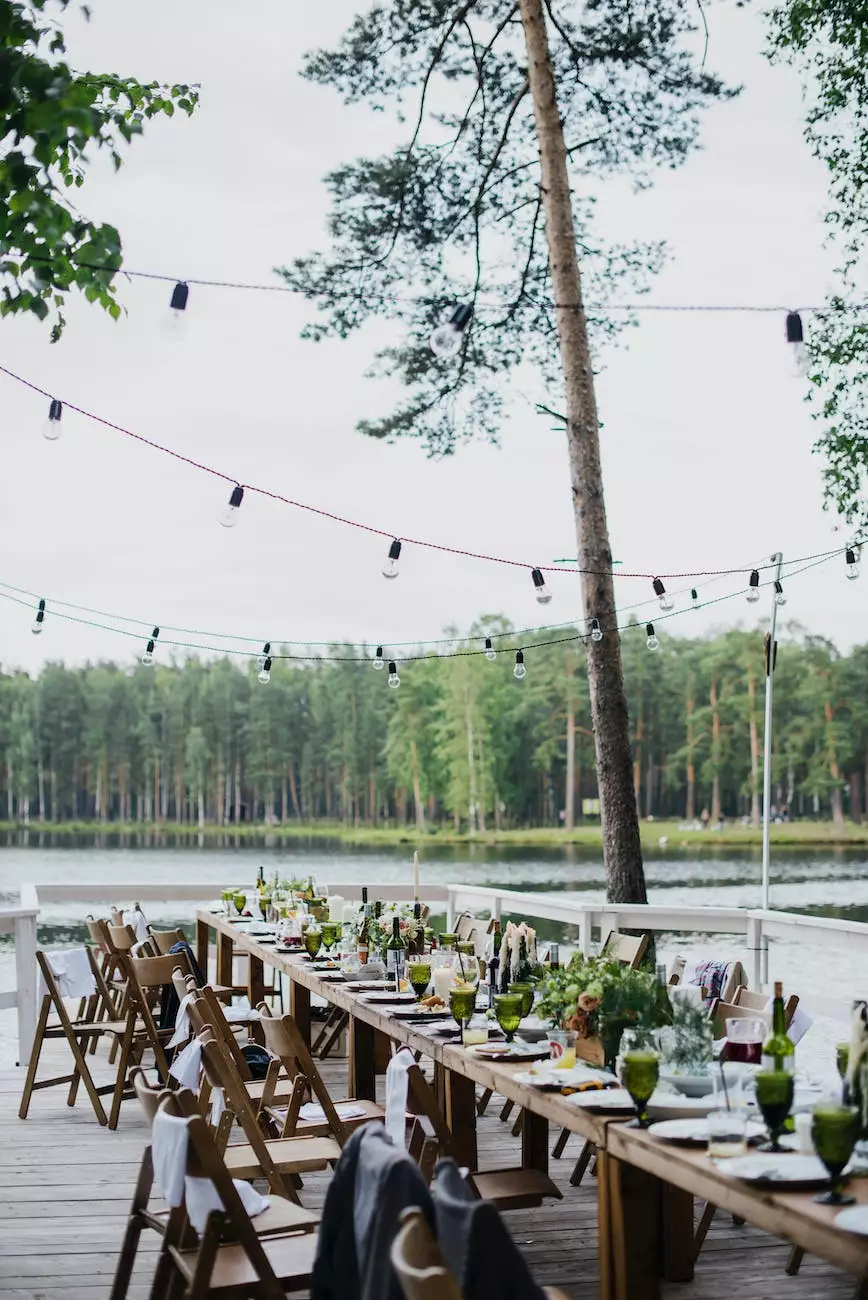 Welcome to Cliff Terrace Assembly of God's 20th Celebration!
At Cliff Terrace Assembly of God, we are excited to invite you to our incredible 20th celebration. As a community-focused church located in the heart of our city, we take great pride in the faith and beliefs that guide us. Join us as we come together to commemorate this significant milestone and reflect on our journey as a faith community.
Our Rich History
Since our establishment, Cliff Terrace Assembly of God has played a pivotal role in nurturing our community and fostering spiritual growth. With a strong foundation built on the teachings of Jesus Christ, our church has served as a beacon of hope, love, and faith for local residents.
Over the past two decades, our congregation has grown, embracing members from different walks of life. Our commitment to inclusivity and acceptance has allowed us to create a diverse and vibrant community that warmly welcomes individuals, couples, and families.
Celebrating Together
On this special occasion, we invite you to be part of our 20th celebration. The event will be a time of joy, reflection, and gratitude as we honor our past, celebrate our present, and anticipate our future. Together, we will embark on a journey that showcases the power of faith and unity.
Event Highlights
1. Inspiring Worship Sessions
Join us in uplifting worship sessions led by our talented praise and worship team. Feel the presence of God as we sing, dance, and express our gratitude for all the blessings we have received over the years.
2. Special Messages and Testimonies
Experience inspiring messages from our pastors and leaders who have been instrumental in shaping our church's journey. Hear personal testimonies from fellow worshippers as they share how their lives have been transformed through their faith.
3. Community Outreach Projects
As part of our commitment to serving the community, we will engage in various outreach projects during our 20th celebration. From volunteering at local shelters to organizing food drives, we aim to make a positive impact and spread the love of God to those in need.
4. Family-Friendly Activities
Bring your family along and enjoy a wide range of fun-filled activities designed to cater to all age groups. From games and crafts for the little ones to engaging workshops and seminars for adults, there will be something for everyone to enjoy.
Join Us in Faith
No matter where you are in your spiritual journey, we welcome you to join us at Cliff Terrace Assembly of God's 20th celebration. Discover the power of community, the strength of faith, and the beauty of fellowship. Together, let's embrace the rich tapestry of stories, experiences, and shared moments that have shaped our church over the past two decades.
Discover More about Cliff Terrace Assembly of God
If you are new to our community, we encourage you to explore our website and learn more about who we are as a church. From our various ministries to our impactful events and programs, there is always something happening at Cliff Terrace Assembly of God.
Join us for our 20th celebration and experience the warmth and love that radiates from every corner of our church. Be part of a community that celebrates diversity, embraces inclusivity, and nurtures spiritual growth. We look forward to celebrating our faith and beliefs with you!