Welcome to Celebrate Recovery (Celebremos la Recuperaciόn)
Nov 14, 2020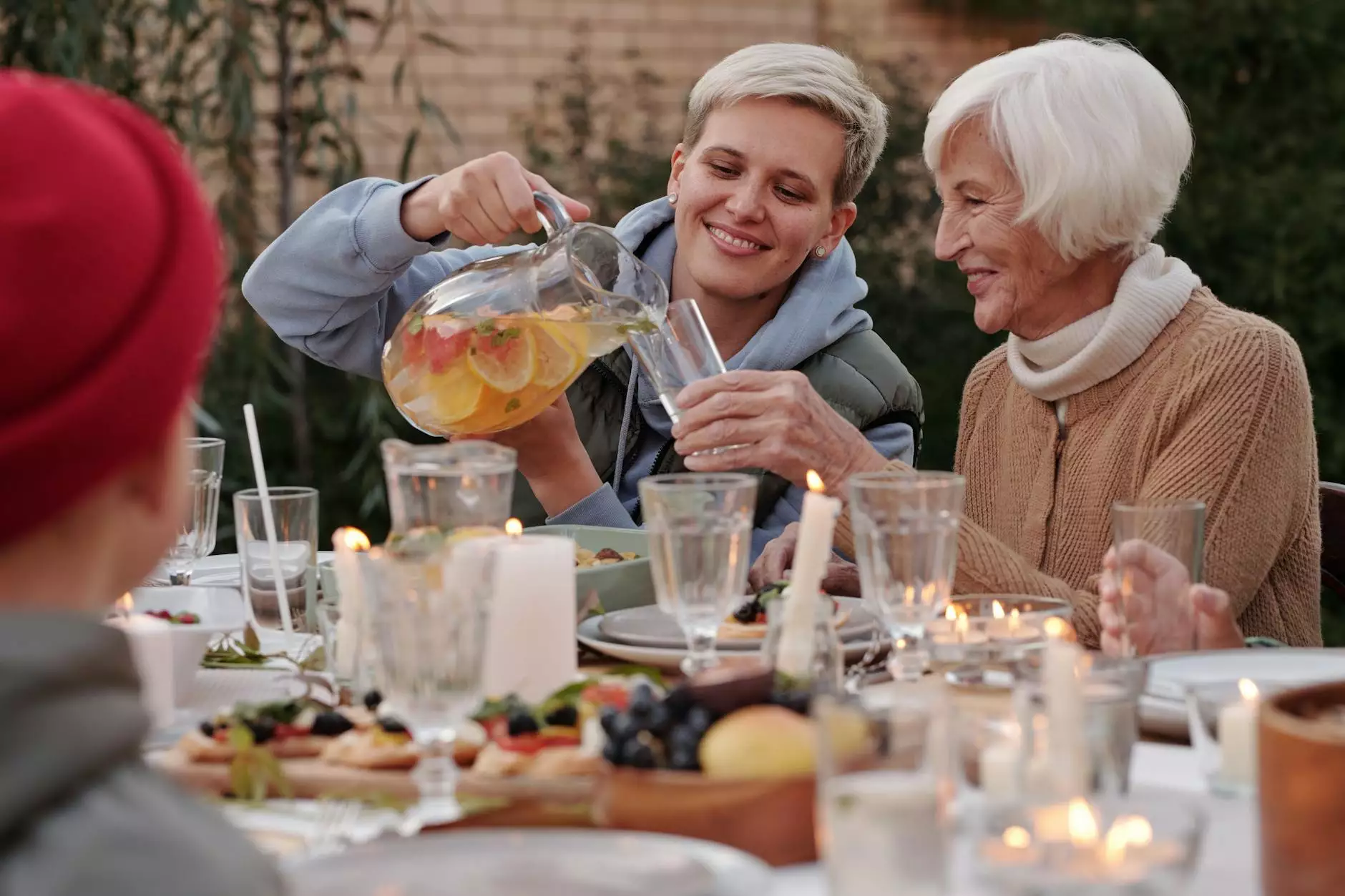 Discover Healing and Recovery at Cliff Terrace Assembly of God
Welcome to the official page of Celebrate Recovery (Celebremos la Recuperaciόn) at Cliff Terrace Assembly of God. If you are looking for a supportive community that offers a safe space to heal and find recovery from life's struggles, you've come to the right place. Our faith-based program is designed to help individuals overcome various hurts, habits, and hang-ups through the power of God's love and grace.
What is Celebrate Recovery?
Celebrate Recovery is a Christ-centered, biblically-based recovery program that focuses on addressing a wide range of issues such as addictions, codependency, trauma, depression, and more. It provides a structured framework and supportive environment where individuals can find hope, healing, and freedom.
Our Mission
At Celebrate Recovery, our mission is to lead people to become fully devoted followers of Jesus Christ by offering a comprehensive program that fosters spiritual growth, emotional healing, and personal transformation.
Discover a Safe and Welcoming Community
Cliff Terrace Assembly of God, a vibrant and inclusive Christian community, opens its doors to all who seek help and support through Celebrate Recovery. Our team of compassionate leaders and volunteers are committed to creating a safe and judgment-free environment where everyone can find acceptance, understanding, and encouragement.
Program Components
The Celebrate Recovery program consists of various components that work together to provide a holistic approach to recovery:
Large Group Sessions: Engage in worship, teachings, and personal testimonies that inspire and uplift.
Small Group Meetings: Connect with others facing similar struggles, build relationships, and find accountability in a confidential setting.
Step Studies: Dive deeper into the recovery process through gender-specific small groups based on the Christ-centered 12 Steps and 8 Recovery Principles.
Family Support: Family members and loved ones are invited to attend support groups to address the impact of addiction and other issues on relationships.
Service Opportunities: Find healing and purpose by serving others within the Celebrate Recovery community and beyond.
Why Choose Celebrate Recovery at Cliff Terrace Assembly of God?
When you choose Celebrate Recovery at Cliff Terrace Assembly of God, you are choosing:
A Christ-Centered Approach: Our program acknowledges Jesus Christ as the higher power who can restore us to sanity and wholeness.
A Supportive Community: You will be surrounded by compassionate individuals who understand the struggles you're facing and are committed to supporting your journey.
A Safe and Confidential Environment: Confidentiality is highly valued in Celebrate Recovery. What is shared in meetings remains anonymous, creating a safe space for vulnerability and healing.
A Focus on Transformation: Celebrate Recovery is not just about managing symptoms; it's about experiencing deep and lasting transformation that extends beyond recovery.
An Inclusive Program: Regardless of your background or beliefs, Celebrate Recovery welcomes everyone seeking healing and restoration.
Join Us Now
If you're ready to embark on a journey of healing and recovery, we invite you to join Celebrate Recovery at Cliff Terrace Assembly of God. No matter where you are in your life's journey, there is hope for a better future. Take the first step towards transformation and find the support you need.
Contact us today or visit us at Cliff Terrace Assembly of God to learn more about our Celebrate Recovery program. We look forward to walking alongside you on this life-changing journey towards healing, redemption, and a renewed sense of faith and purpose.