Sunday School at Cliff Terrace Assembly of God
Apr 21, 2022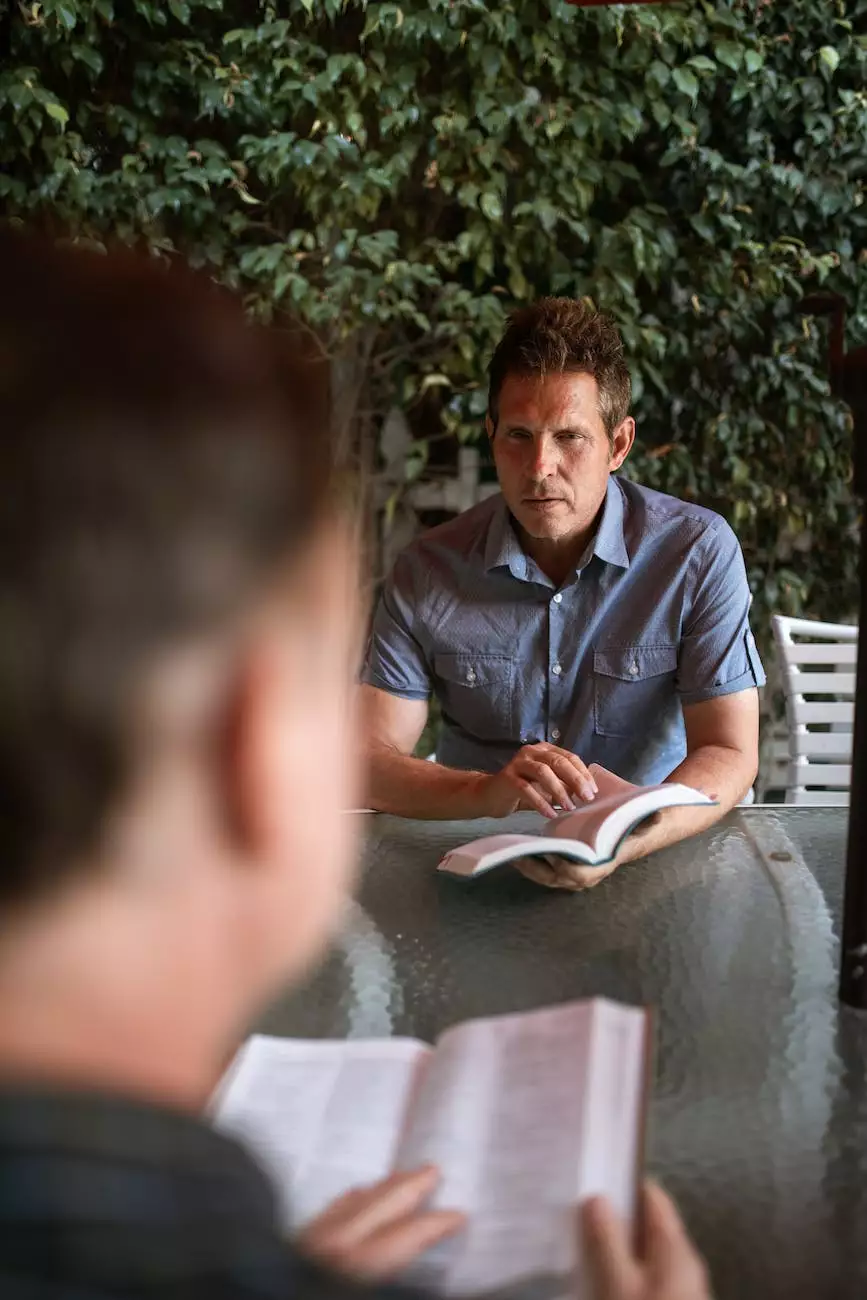 Welcome to Sunday School at Cliff Terrace Assembly of God! As a leader in the Community and Society - Faith and Beliefs category, we are dedicated to providing a transformative experience that will bolster your faith, knowledge, and connection with God and fellow believers.
Why Sunday School Matters
Sunday School is an integral part of our church community, offering a range of benefits for individuals of all ages. Whether you are new to the faith, seeking spiritual growth, or looking to deepen your understanding of biblical teachings, Sunday School provides a nurturing environment for fellowship, learning, and personal development.
Engaging Lessons Rooted in Scripture
Our Sunday School curriculum is carefully crafted to offer engaging lessons that are rooted in the timeless wisdom of scripture. Led by experienced and passionate instructors, our classes delve into the depths of the Bible, exploring its teachings, narratives, and principles. Each lesson is designed to empower individuals to discover God's plan for their lives and apply biblical truths to their everyday experiences.
Classes for All Ages
At Cliff Terrace Assembly of God, we recognize the importance of tailored instruction to meet the unique needs and interests of different age groups. We offer a diverse range of Sunday School classes, catering to children, teenagers, young adults, and adults. Our dedicated teachers create welcoming and inclusive atmospheres that foster growth, interaction, and camaraderie.
Children's Sunday School
Our Children's Sunday School provides a nurturing environment where young minds can explore the foundations of their faith. Through interactive activities, age-appropriate biblical lessons, and engaging discussions, children develop a solid understanding of God's love and His plan for their lives. Our dedicated teachers create a safe and fun space that encourages curiosity, creativity, and moral development.
Teenagers and Young Adults
For teenagers and young adults, our Sunday School classes encompass relevant topics that address the unique challenges and questions they face in today's world. In an atmosphere of mutual respect and support, participants explore their faith, navigate life's transitions, and cultivate a personal relationship with God. Through thought-provoking discussions, mentorship, and guidance, we equip young believers to navigate their spiritual journey with confidence and conviction.
Adult Sunday School
Our Adult Sunday School classes cater to individuals who seek a deeper understanding of God's word and its practical application in their lives. From in-depth Bible studies and theological explorations to lessons on parenting, marriage, and practical Christian living, our classes provide a wealth of knowledge and empowerment. Engage in meaningful discussions, share personal experiences, and connect with fellow believers as we journey together towards spiritual maturity.
Creating Lasting Connections
Sunday School at Cliff Terrace Assembly of God extends beyond the classroom. It serves as a platform for building lasting connections with other believers and fostering a sense of belonging within our church community. Each class encourages fellowship, friendship, and mutual support, creating an environment where individuals can share their joys, sorrows, and spiritual insights.
Why Choose Sunday School at Cliff Terrace Assembly of God?
By choosing Sunday School at Cliff Terrace Assembly of God, you are embracing an opportunity to deepen your faith, build meaningful relationships, and grow in your understanding of God's word. Our commitment to providing a high-quality educational experience, coupled with our warm and welcoming community, sets us apart from other Sunday School programs.
Expert Instructors
Our Sunday School teachers are passionate and knowledgeable individuals who are well-versed in their areas of instruction. With years of experience and a deep love for teaching, they create an engaging and supportive space for learning and personal growth. Our instructors are committed to walking alongside you as you explore and discover the depths of your faith.
Flexible Schedule
We understand that life can be busy, and attending Sunday School might seem challenging at times. That's why we offer flexible scheduling options to accommodate your needs. Whether you prefer morning classes, afternoon sessions, or evening gatherings, we have a variety of options available to fit your schedule. Join us at a time that works best for you and make Sunday School a regular part of your spiritual journey.
A Welcoming Community
At Cliff Terrace Assembly of God, we pride ourselves on our inclusive and welcoming community. When you join our Sunday School, you become part of a vibrant group of believers who are passionate about their faith and supporting one another. Build lasting friendships, find encouragement, and experience the transformative power of fellowship within our church family.
Join Sunday School at Cliff Terrace Assembly of God Today!
Don't miss out on the opportunity to grow in your faith, connect with fellow believers, and discover the profound teachings of the Bible. Join Sunday School at Cliff Terrace Assembly of God today and experience a life-changing journey of spiritual growth. Whether you are new to the faith or have been a believer for years, there is always more to learn and explore on your walk with God.
Visit our website at cliffterrace.net/sundayschool to learn more about our classes, schedules, and how you can get involved. We look forward to welcoming you into our Sunday School community!