Welcome to the E-Newsletter by Cliff Terrace Assembly of God!
May 7, 2023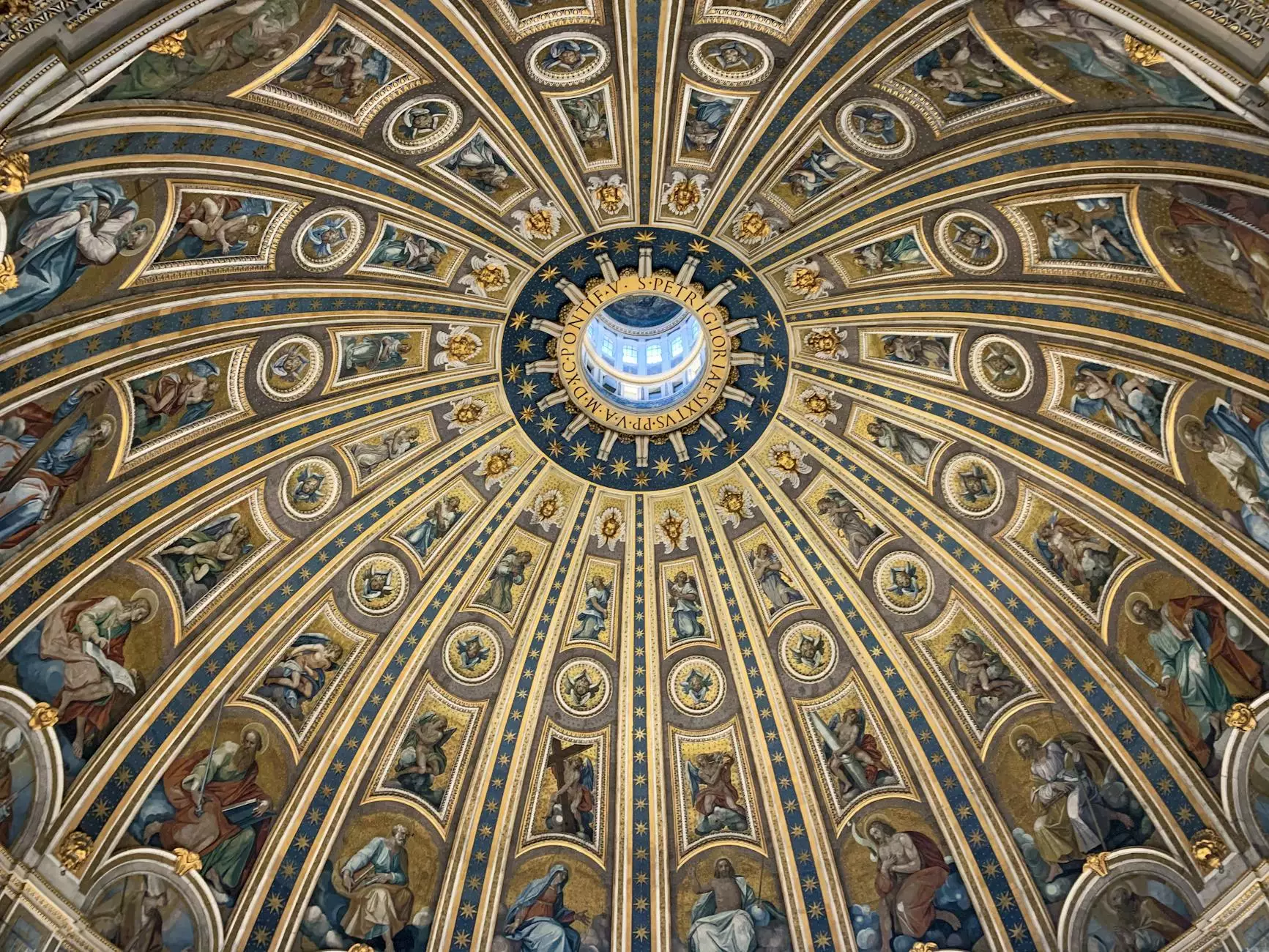 Cliff Terrace Assembly of God welcomes you to our E-Newsletter page, dedicated to providing you with the latest news, events, and inspiring messages from our faith-centered community. As a community and society focused on faith and beliefs, we strive to create a platform that keeps our members and visitors informed and inspired.
Stay Connected with Our Updates
Our E-Newsletter is the perfect way to stay connected and up-to-date with all the happenings within Cliff Terrace Assembly of God. By subscribing to our newsletter, you will receive regular updates on various topics such as:
Inspirational Messages and Sermons
Upcoming Events and Important Dates
Volunteer Opportunities and Service Projects
Community Outreach Initiatives
Testimonials and Stories of Transformation
Discussions on Faith and Beliefs
Opportunities for Personal and Spiritual Growth
And much more!
Our Commitment to Quality Content
At Cliff Terrace Assembly of God, we understand the importance of providing our community with valuable and engaging content. Our expert team of writers and speakers curate thought-provoking messages, articles, and updates that are designed to inspire, educate, and foster a deeper understanding of faith and beliefs.
With our E-Newsletter, you can expect:
A Wide Range of Topics: Our content covers a diverse range of topics, catering to various interests and aspects of faith and beliefs. From practical advice to theological discussions, there is something for everyone.
Inspiring Stories: We believe in the power of personal stories to inspire and encourage others. Our newsletter features testimonials and stories from individuals within our community, highlighting the transformative power of faith.
Upcoming Events: Stay informed about upcoming events, workshops, retreats, and conferences organized by Cliff Terrace Assembly of God. Join us to connect with others and deepen your faith journey.
Expert Perspectives: Our team includes experienced and knowledgeable individuals who share their insights and perspectives on various faith-related topics. Benefit from their wisdom and guidance.
Practical Application: We provide practical tips and guidance on how to apply faith principles to everyday life. Discover how your beliefs can make a positive impact in your relationships, work, and personal well-being.
Community Engagement: Our E-Newsletter encourages active community participation. We highlight volunteer opportunities, service projects, and initiatives that allow you to make a difference in the lives of others.
Subscribe to our E-Newsletter
If you are ready to embark on a journey of inspiration, growth, and community, we invite you to subscribe to our E-Newsletter. By subscribing, you will receive regular updates directly in your inbox, ensuring you never miss out on the latest news and events within Cliff Terrace Assembly of God.

Simply fill out the subscription form below and click the "Subscribe" button:

Email:Subscribe

Don't miss out on the opportunity to join a vibrant and welcoming community that values faith, beliefs, and personal growth. Subscribe to our E-Newsletter today!
Contact Us
If you have any questions, feedback, or suggestions, feel free to contact us using the information below:
Phone: [Insert Phone Number]
Email: [Insert Email Address]
Address: [Insert Physical Address]
We look forward to hearing from you!