Snack - Day 1
Oct 22, 2020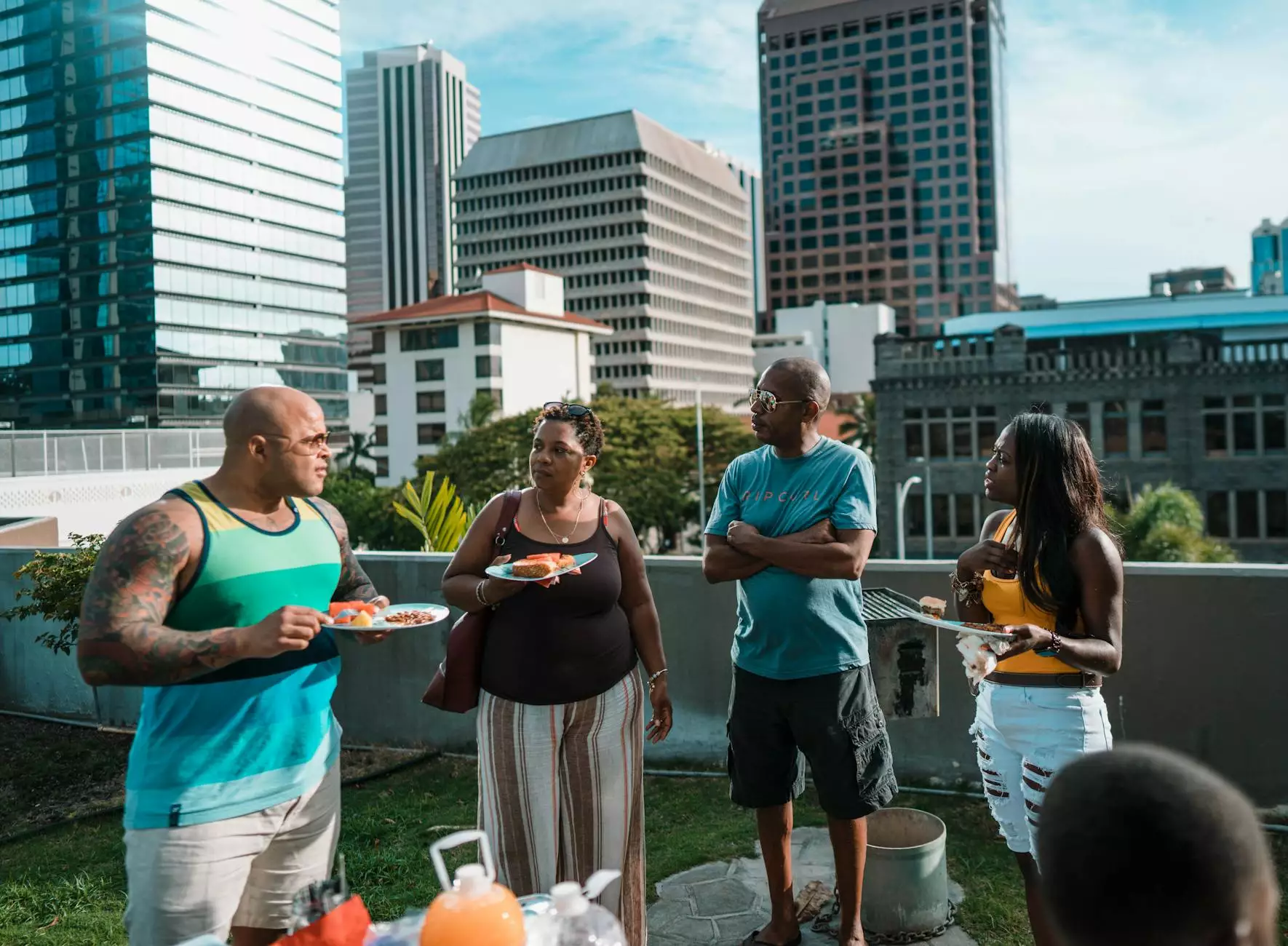 Delicious Snacks for the Community
Welcome to Cliff Terrace Assembly of God's Snack - Day 1 page! We are excited to offer you a delightful range of snacks to satisfy your cravings and bring joy to your taste buds. Our wide selection of mouth-watering treats is designed to cater to everyone's preferences, ensuring a memorable snacking experience for all. Join us and indulge in the goodness of our community-focused event!
Bringing People Together through Food and Faith
At Cliff Terrace Assembly of God, we believe in the power of community and the importance of nurturing relationships. Snack - Day 1 is one such occasion where we bring people together, further strengthening the connections within our community. We understand that sharing meals and conversations fosters deeper bonds, and that's exactly what we aim to achieve through this delightful event.
A Variety of Mouth-Watering Treats
Our Snack - Day 1 event offers an extensive array of delectable snacks, carefully curated to cater to diverse tastes and preferences. From savory delights to sweet temptations, we've got something for everyone. Indulge in our handcrafted pastries, freshly baked cookies, tantalizing sandwiches, and much more. Each snack is prepared with love and passion, ensuring the highest quality and irresistible flavors.
Creating Lasting Memories
Snack - Day 1 is not just about the scrumptious treats; it's about creating lasting memories and moments that will be cherished for a lifetime. It's the perfect occasion to take a break from your busy routine, connect with your community, and enjoy the company of friends, family, and loved ones. We value the significance of these shared experiences and strive to make each Snack - Day 1 event unforgettable.
Spreading the Joy of Faith and Beliefs
As a community that embraces faith and beliefs, Cliff Terrace Assembly of God integrates these values into every aspect of our events. Snack - Day 1 not only nourishes your taste buds but also serves as an opportunity to engage in meaningful discussions, share stories, and experience the warm sense of belonging rooted in our faith. It's a time to reflect, appreciate, and strengthen our spiritual connections.
Join Us for Snack - Day 1
We invite you to join us for Snack - Day 1 and immerse yourself in an afternoon filled with delectable snacks, laughter, and a sense of togetherness. Our event promises a delightful fusion of flavors, community engagement, and spiritual enrichment. Whether you're a member of the Cliff Terrace Assembly of God or someone simply seeking a welcoming and uplifting experience, Snack - Day 1 is open to all.
Experience the Culinary Delights with Cliff Terrace Assembly of God
As a dedicated faith-based organization, Cliff Terrace Assembly of God goes beyond traditional services to create opportunities that connect people on a personal level. Snack - Day 1 is just one of the many ways we strive to foster a strong sense of community and provide nourishment for both the body and soul. Don't miss out on this wonderful event – mark your calendar and come savor the flavors of faith, unity, and love.