Regathering Guidelines - First Baptist Church of Pine Bluff
Apr 12, 2019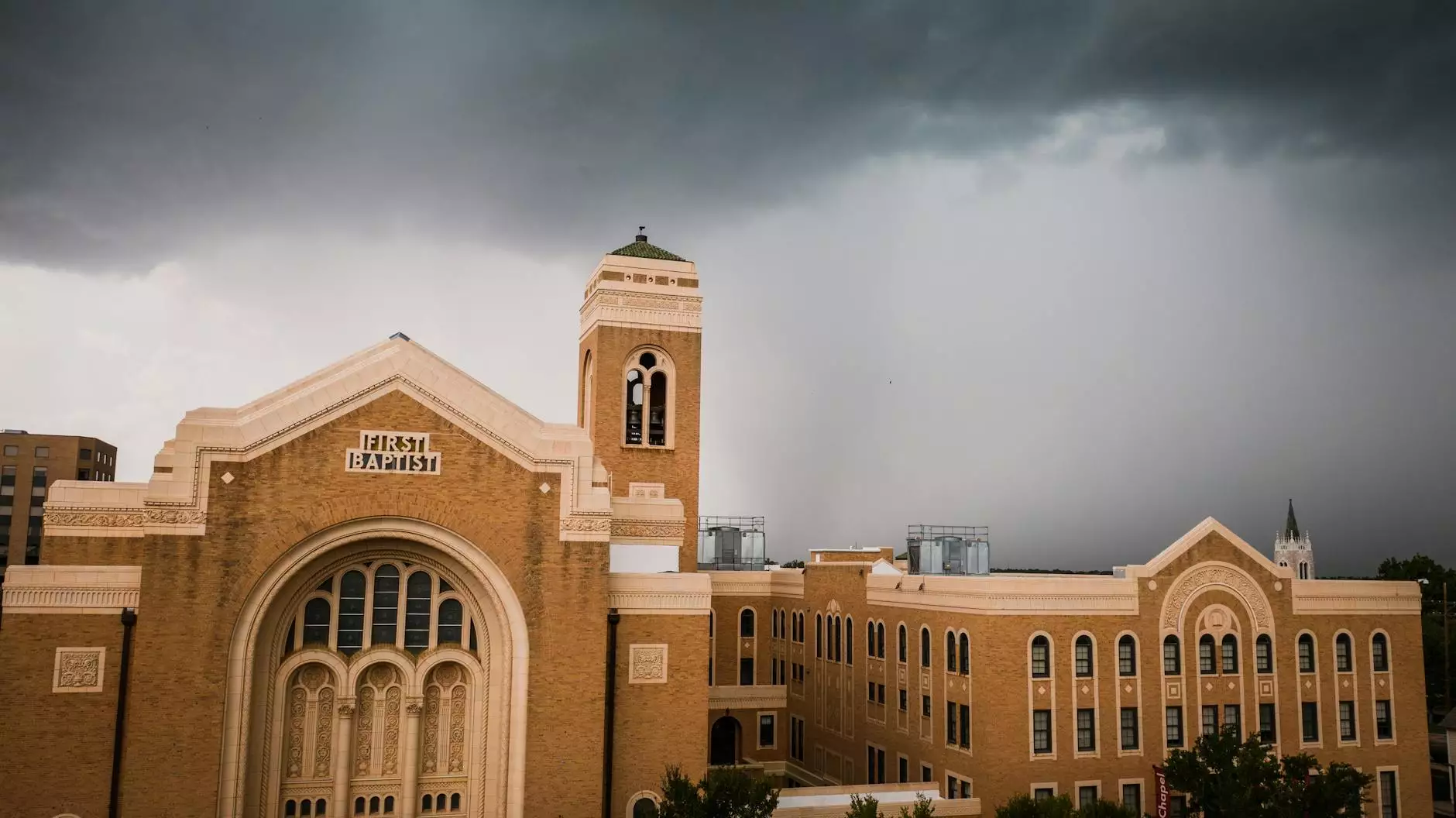 Welcome to the Regathering Guidelines page, where Cliff Terrace Assembly of God provides comprehensive details about the regathering process at First Baptist Church of Pine Bluff. As a faith-based community, we understand the importance of coming together in a safe and welcoming environment. These guidelines aim to ensure a memorable and secure experience for all attendees.
General Information
Before we delve into the specific guidelines, let's first establish some general information. The regathering process at First Baptist Church of Pine Bluff has been carefully designed in accordance with local health guidelines and recommendations. Our priority is to facilitate a smooth transition while adhering to safety protocols.
Preparation and Arrival
As you prepare to attend a service at First Baptist Church of Pine Bluff, please keep the following in mind:
Arrive early to allow for a smooth check-in process.
Ensure that you are registered for the service in advance to help us manage capacity.
Please bring and wear a mask throughout the duration of your visit.
Social Distancing Measures
In order to maintain a safe environment, we have implemented the following social distancing measures:
Seating arrangements have been modified to ensure appropriate distance between individuals or family groups.
Please refrain from physical contact, such as handshakes or hugs, with individuals outside of your household.
We encourage everyone to follow the designated paths and signage provided to avoid congestion.
Cleaning and Sanitization
First Baptist Church of Pine Bluff places great emphasis on cleanliness and sanitation. We have taken the following steps:
Frequent cleaning and disinfection of high-touch surfaces such as door handles, railings, and restrooms.
Hand sanitizer stations are available throughout the facility for your convenience.
We encourage individuals to wash their hands regularly for at least 20 seconds using soap and water.
Children and Youth
We understand the importance of providing a safe and enjoyable experience for children and youth. Here's what we have put in place:
Children and youth programs have been adjusted to accommodate social distancing guidelines.
Enhanced sanitization practices are implemented within the dedicated areas for younger attendees.
Volunteers and staff members undergo regular health screenings and adhere to strict safety protocols.
Stay at Home if...
While we look forward to welcoming you to First Baptist Church of Pine Bluff, we kindly request that you stay at home if any of the following conditions apply to you or a member of your household:
You are experiencing COVID-19 symptoms such as fever, cough, or shortness of breath.
You have been in close contact with someone diagnosed with COVID-19 within the past 14 days.
You have traveled internationally or to an area with a high COVID-19 transmission rate within the past 14 days.
Conclusion
At First Baptist Church of Pine Bluff, we prioritize the safety and well-being of our community. By following these regathering guidelines, we can come together in faith and belief while ensuring a safe environment for all. We appreciate your cooperation and look forward to worshiping together once again.
If you have any specific questions or concerns regarding the regathering process, please feel free to contact us. We are here to assist you every step of the way.