Knights of Columbus - St. Stephen Catholic Church, Bentonville
Apr 22, 2018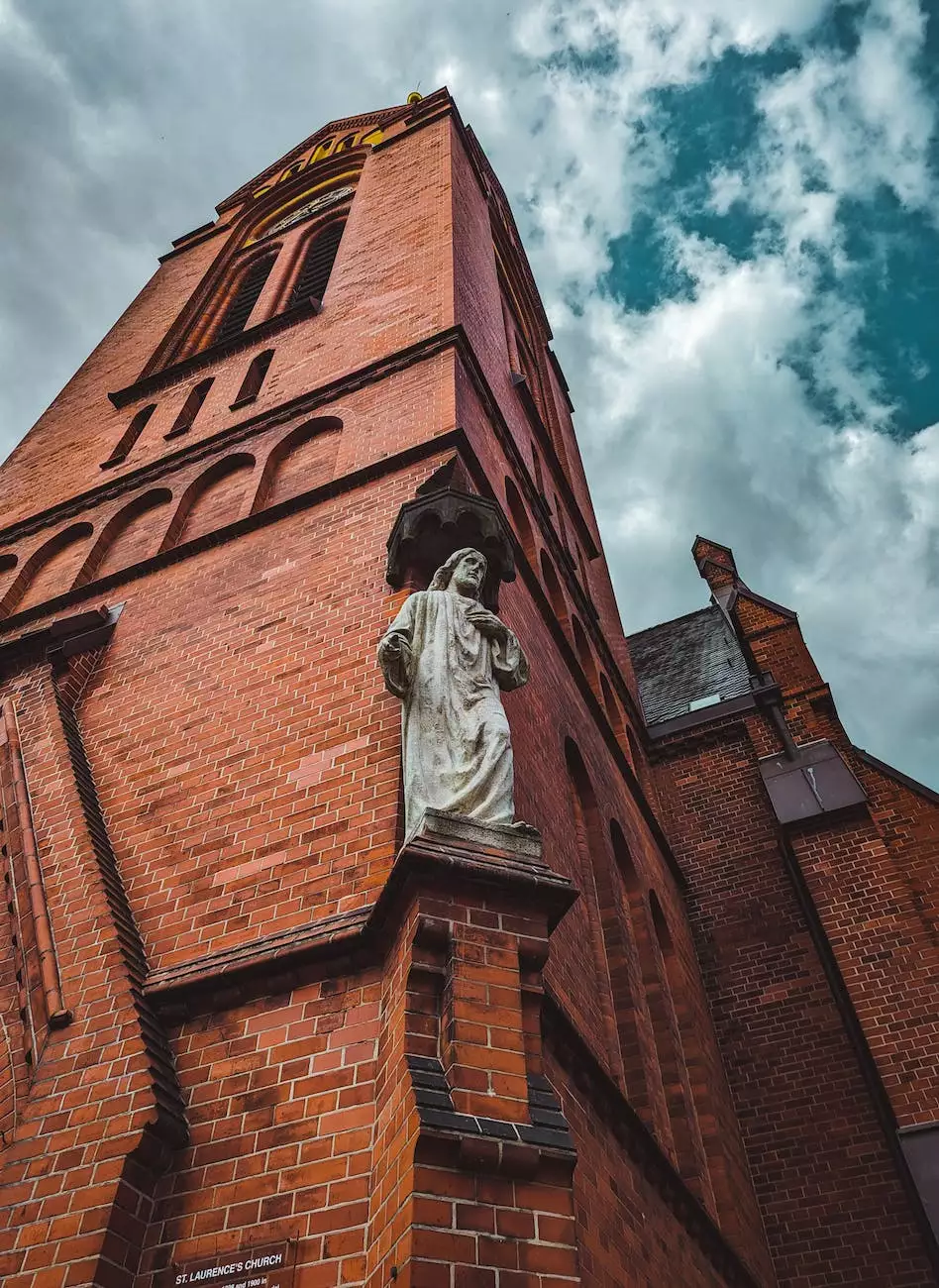 About the Knights of Columbus
The Knights of Columbus is a well-established, faith-based organization that operates within St. Stephen Catholic Church in Bentonville. As part of the larger Knights of Columbus Order, our dedicated members strive to embrace the pillars of faith, community, and charity. We are committed to fostering a strong Catholic community and making a positive impact both locally and globally.
Embracing Faith and Beliefs
At the Knights of Columbus, we firmly believe in upholding and strengthening our Catholic faith. We provide opportunities for members to deepen their spiritual journey, engage in prayer and fellowship, and participate in various religious activities within the St. Stephen Catholic Church community.
Supporting the Local Church
As a vibrant and active part of St. Stephen Catholic Church, the Knights of Columbus actively support the parish in its mission to spread the word of God and serve the community. Our members actively participate in Masses, lead various ministries, and assist with church events and activities throughout the year.
Charitable Outreach
Driven by our commitment to charity, the Knights of Columbus regularly organizes and participates in various philanthropic activities. Our dedicated members contribute their time, talents, and financial resources to support those in need, both within our local community and internationally. From food drives, clothing donations, and assisting local shelters, to disaster relief efforts and support of Catholic charitable organizations, our Knights are dedicated to making a lasting positive impact.
Cultivating Community
Building a strong sense of community is one of our highest priorities. Through a wide range of social and community events, the Knights of Columbus foster connections and friendships among members, churchgoers, and the Bentonville community at large.
Family-Oriented Activities
The Knights of Columbus emphasize the importance of family and organizes various family-oriented activities throughout the year. These events create opportunities for families to come together, bond, and share in the Catholic faith. From family picnics and movie nights to community service projects, there is always something exciting for everyone.
Youth Programs and Mentorship
Investing in the future generation is crucial to the Knights of Columbus. We offer engaging youth programs that promote strong Catholic values, leadership development, and service to others. Our members actively mentor and guide our youth, empowering them to embrace their faith and become compassionate and responsible members of the community.
Join the Knights of Columbus Today
If you are looking for a way to deepen your faith, strengthen your community bonds, and make a difference in the lives of others, we invite you to join the Knights of Columbus at St. Stephen Catholic Church in Bentonville. All practicing Catholic men of age 18 and above are eligible for membership. Whether you are keen on participating in charitable activities, growing spiritually, or connecting with like-minded individuals, the Knights of Columbus is the perfect organization for you.
For more information about our upcoming events, membership requirements, and how you can get involved, please visit our website or contact us directly.