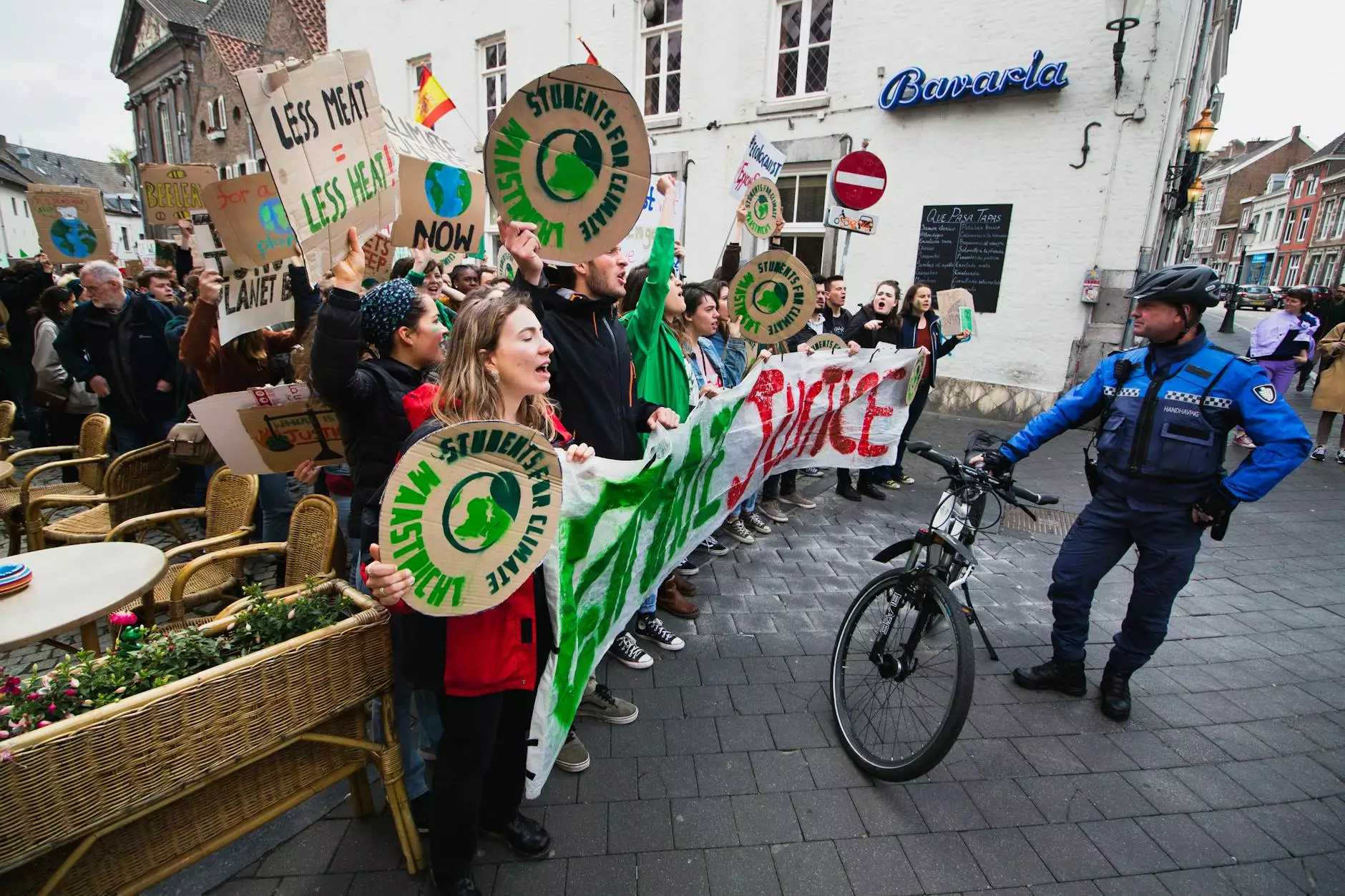 Welcome to Cliff Terrace Assembly of God, a community and society that is rooted in faith and beliefs. On March 5, 2023, we embark on an exciting journey of building a Gospel Church. Join us as we explore the intricate process of constructing a place of worship that will be a source of inspiration, spirituality, and connection for our congregation and the wider community.
The Importance of a Gospel Church
Before we dive into the details of constructing a Gospel Church, let us take a moment to reflect on the significance of such a place in our lives. A Gospel Church is more than just a physical structure; it is a sacred space where people gather to worship, seek spiritual guidance, and find solace in their faith. It serves as a pillar of support and a beacon of hope, providing a nurturing environment for individuals and families to grow in their relationship with God.
Creating a Vision
Building a Gospel Church is a process that starts with a clear vision. At Cliff Terrace Assembly of God, we believe in creating a space that is welcoming, inclusive, and inspiring. Our vision is to design a church that reflects the values and teachings of the Gospel, while also accommodating the needs of our diverse congregation.
Gospel-Centric Design
A key aspect of constructing a Gospel Church is ensuring that the design elements align with the teachings of the Gospel. From the architecture to the interior decor, every detail must symbolize the love, grace, and compassion of Jesus Christ. Our team of experienced architects and designers will work closely with the congregation to bring this vision to life.
Inclusive Spaces
At Cliff Terrace Assembly of God, we believe in creating an inclusive environment where all individuals feel welcomed, regardless of their background or circumstances. Our Gospel Church will be designed to accommodate individuals with disabilities, providing accessible entrances and facilities. We strive to ensure that everyone can participate fully in worship and community activities.
The Construction Process
Constructing a Gospel Church requires careful planning, attention to detail, and collaboration between various experts. Let's explore the key steps involved in this process:
1. Site Selection
Choosing the right location for our Gospel Church is crucial. We consider factors such as accessibility, proximity to the community, and available space for future expansion. After a thorough evaluation, we will select a site that aligns with our vision and meets the needs of our growing congregation.
2. Architectural Design
Architectural design plays a significant role in creating a visually appealing and spiritually uplifting Gospel Church. Our team of architects will work closely with the congregation, incorporating their input and preferences into the design. From the layout to the aesthetics, every aspect will be carefully considered to create a space that inspires worship and fosters spiritual growth.
3. Construction and Development
Once the architectural design is finalized, the construction phase begins. Skilled contractors and builders will bring our vision to reality, ensuring that the construction adheres to high standards of quality and safety. Regular inspections and progress updates will be conducted to ensure that the project stays on track.
4. Interior Design and Furnishing
The interior design of our Gospel Church plays a vital role in creating an atmosphere of worship and reflection. Lighting, seating, and acoustic considerations will enhance the overall experience for our congregation. With meticulous attention to detail, we will select furnishings and decor that align with the Gospel message and create a welcoming ambiance.
5. Community Engagement
At Cliff Terrace Assembly of God, we believe in the power of community and engagement. Throughout the construction process, we will actively involve our congregation and the wider community. This may include volunteer opportunities, engagement sessions, and regular updates on the progress of the building. We want all members to feel a sense of ownership and pride in the development of our Gospel Church.
March 5, 2023 – A Milestone Celebration
As we approach March 5, 2023, we eagerly anticipate the completion of our Gospel Church. This milestone celebration will mark the beginning of a new chapter for Cliff Terrace Assembly of God and the broader community. On this special day, we invite you to join us in worship, fellowship, and gratitude. Together, we will witness the culmination of months of hard work and dedication. Our Gospel Church will stand as a testament to the power of faith, unity, and the unwavering love of God.
Join Us in Building a Gospel Church
If you are seeking a community and society rooted in faith and beliefs, Cliff Terrace Assembly of God welcomes you. Together, we can build a Gospel Church that not only serves as a physical structure but also as a spiritual haven for all who seek God's presence.
Contact us today to learn more about our upcoming plans for the construction of our Gospel Church on March 5, 2023. Join our community and be a part of this extraordinary journey.