Grow in Giving with Cliff Terrace Assembly of God
Mar 26, 2018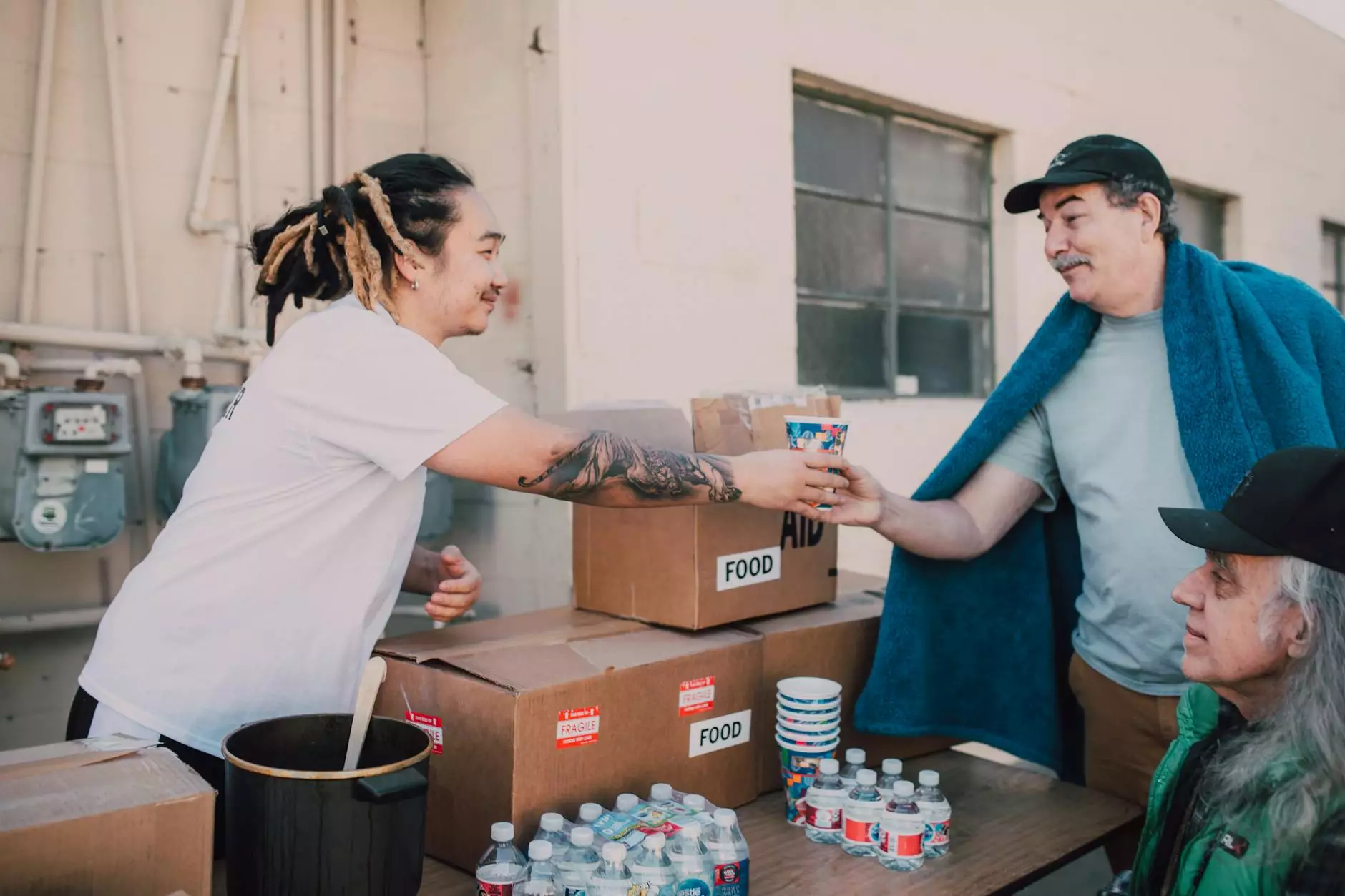 Welcome to Cliff Terrace Assembly of God, where we believe in the transformative power of giving. As a vibrant community rooted in faith and beliefs, we strive to make a positive impact on the lives of individuals and the society as a whole. Join us on this incredible journey of giving and discover how it can foster personal growth, strengthen relationships, and create a better world.
The Power of Giving
By engaging in acts of generosity and compassion, we not only uplift others but also ourselves. Giving is not limited to material possessions; it encompasses our time, attention, and love. It is about extending a helping hand, sharing wisdom, and embracing empathy. At Cliff Terrace Assembly of God, we encourage individuals to discover their unique abilities to give and to witness the profound impact it has on their own lives.
Fostering Personal Growth
When you commit to giving, you open yourself up to personal growth and development. It allows you to step outside your comfort zone, challenge yourself, and embrace new experiences. Whether it is volunteering at a local shelter, mentoring a young person, or supporting a cause you deeply care about, giving provides opportunities for personal transformation. At Cliff Terrace Assembly of God, we provide numerous avenues for individuals to engage in meaningful acts of giving that align with their own passions and interests.
Building Stronger Relationships
Giving not only benefits the recipients but also strengthens the bonds between individuals and communities. When we come together to support each other, we foster a sense of belonging and unity. Through various initiatives, Cliff Terrace Assembly of God cultivates an environment where friendships flourish and relationships are nurtured. Whether it is participating in community outreach programs, attending group prayer sessions, or joining small study groups, our community is built on the spirit of giving and shared values.
Transforming Communities Through Faith and Beliefs
At Cliff Terrace Assembly of God, faith and beliefs are the guiding principles behind our commitment to giving back. We strive to embody the teachings of love, compassion, and service to others. Our faith-based initiatives extend beyond the walls of our church, reaching out to the broader community. From hosting food drives, organizing educational programs, to supporting local charities, we actively contribute to the betterment of society.
Ways to Get Involved
If you resonate with our mission and would like to get involved, there are numerous opportunities for you to grow in giving at Cliff Terrace Assembly of God:
Volunteer at our community outreach events and make a direct impact on the lives of those in need.
Join one of our small study groups to deepen your understanding of faith while building lasting relationships.
Participate in our mentoring programs, empowering the next generation to reach their full potential.
Contribute to our fundraising efforts, supporting local charities and initiatives.
Attend our inspirational services and connect with a welcoming community of like-minded individuals.
Join Cliff Terrace Assembly of God Today
There has never been a better time to take the first step towards personal growth, building stronger relationships, and making a positive impact on your community. Embrace the power of giving and join Cliff Terrace Assembly of God today. Together, we can make a difference that transcends boundaries and enriches lives.