Society of St. Stephen Ministry at Cliff Terrace Assembly of God
Jul 28, 2019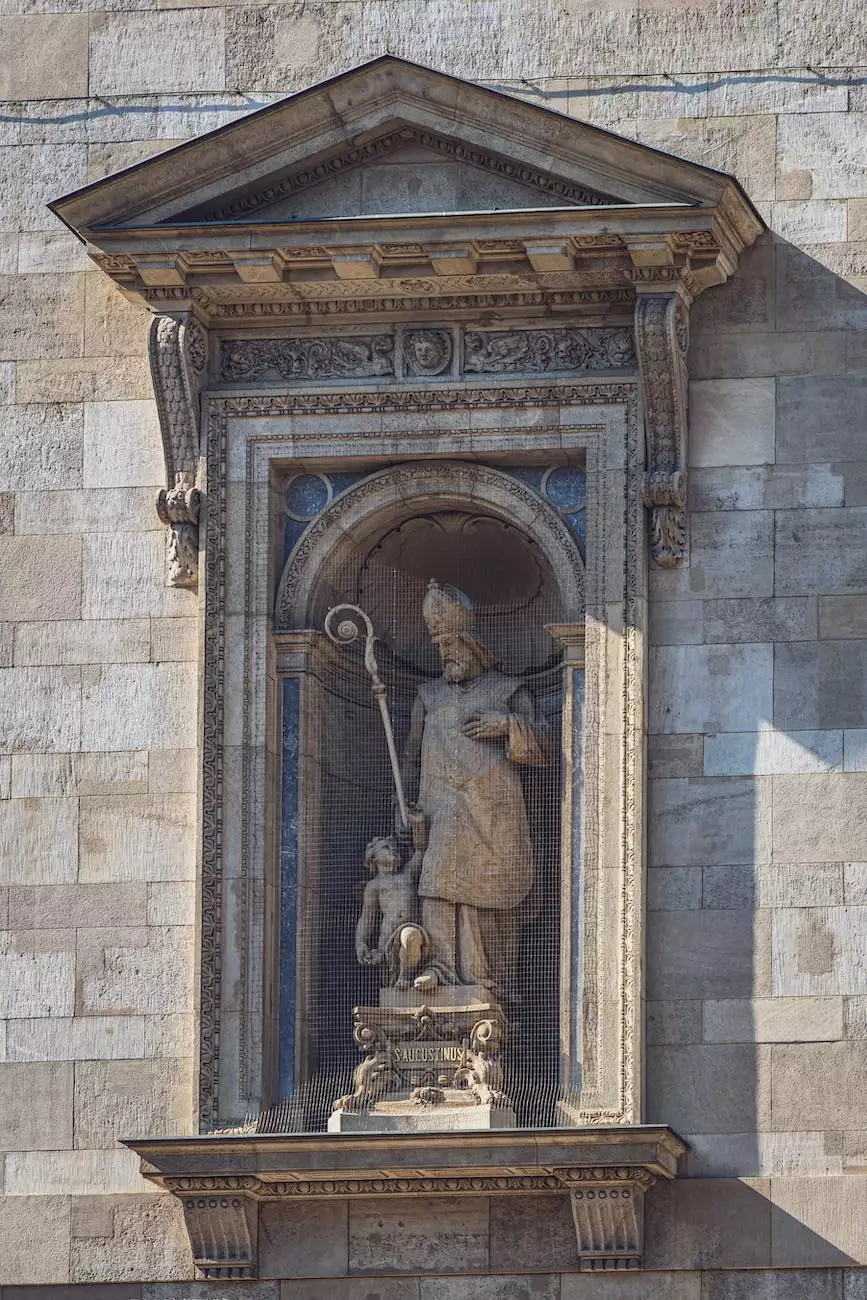 Supporting Our Community and Strengthening Faith
Welcome to the Society of St. Stephen Ministry, a vital part of the Cliff Terrace Assembly of God community. With a mission to serve and support, we dedicate ourselves to helping those in need, both within our congregation and in the wider community. Through our faith-based programs, we strive to make a positive impact and promote strong beliefs in the hearts of individuals.
Our Commitment to Service
At Cliff Terrace Assembly of God, we firmly believe in the power of service and its ability to transform lives. The Society of St. Stephen Ministry is dedicated to turning this belief into action by actively engaging in projects and initiatives that address the needs of our community.
Food Pantry and Assistance Programs
One of the cornerstones of our ministry is the operation of a well-stocked food pantry. We understand the importance of ensuring that individuals and families have access to nutritious meals, especially during challenging times. Our food pantry, along with assistance programs, is designed to provide support to those facing financial difficulties or unexpected setbacks.
Homeless Outreach and Shelter Assistance
We are deeply committed to tackling the issue of homelessness within our community. Through our partnership with local organizations and shelters, we work tirelessly to provide outreach services and temporary shelter assistance. Our goal is to help individuals find stability and a path toward a brighter future.
Youth Empowerment and Mentorship
Recognizing the importance of nurturing the faith of our younger generation, we place a strong emphasis on youth empowerment and mentorship programs. We aim to provide a safe and supportive environment where young people can explore their beliefs, develop leadership skills, and grow in their faith.
Spreading the Message
Through our various programs and initiatives, we strive to spread the message of love, compassion, and faith. We firmly believe that everyone, regardless of their circumstances, deserves the opportunity to experience these powerful forces in their lives. Our dedicated team of volunteers is passionately committed to making a difference and bringing hope to those who may be struggling.
Get Involved
We welcome individuals who share our vision of serving the community and promoting faith and beliefs. Whether you have a few hours to spare or wish to make a more significant commitment, there are numerous ways to get involved with the Society of St. Stephen Ministry at Cliff Terrace Assembly of God.
Volunteer Opportunities
As a volunteer-driven organization, we rely on the generous contribution of time and skills from individuals like you. Join our team and become a part of something meaningful, as we work together to make a positive impact in the lives of others. Every small action can bring about profound change.
Donations and Support
If you are unable to volunteer but still wish to support our ministry, we gratefully accept donations. Your financial contributions enable us to expand our programs, reach more individuals in need, and continue spreading the message of faith and love.
Contact Us
If you have any questions about the Society of St. Stephen Ministry or would like to learn more about our programs, don't hesitate to reach out to us. We are here to assist you and guide you in discovering meaningful ways to make a difference.
Thank you for visiting the Society of St. Stephen Ministry page at Cliff Terrace Assembly of God. We look forward to welcoming you into our community of service and faith.