Welcome to Cliff Terrace Assembly of God
Oct 5, 2022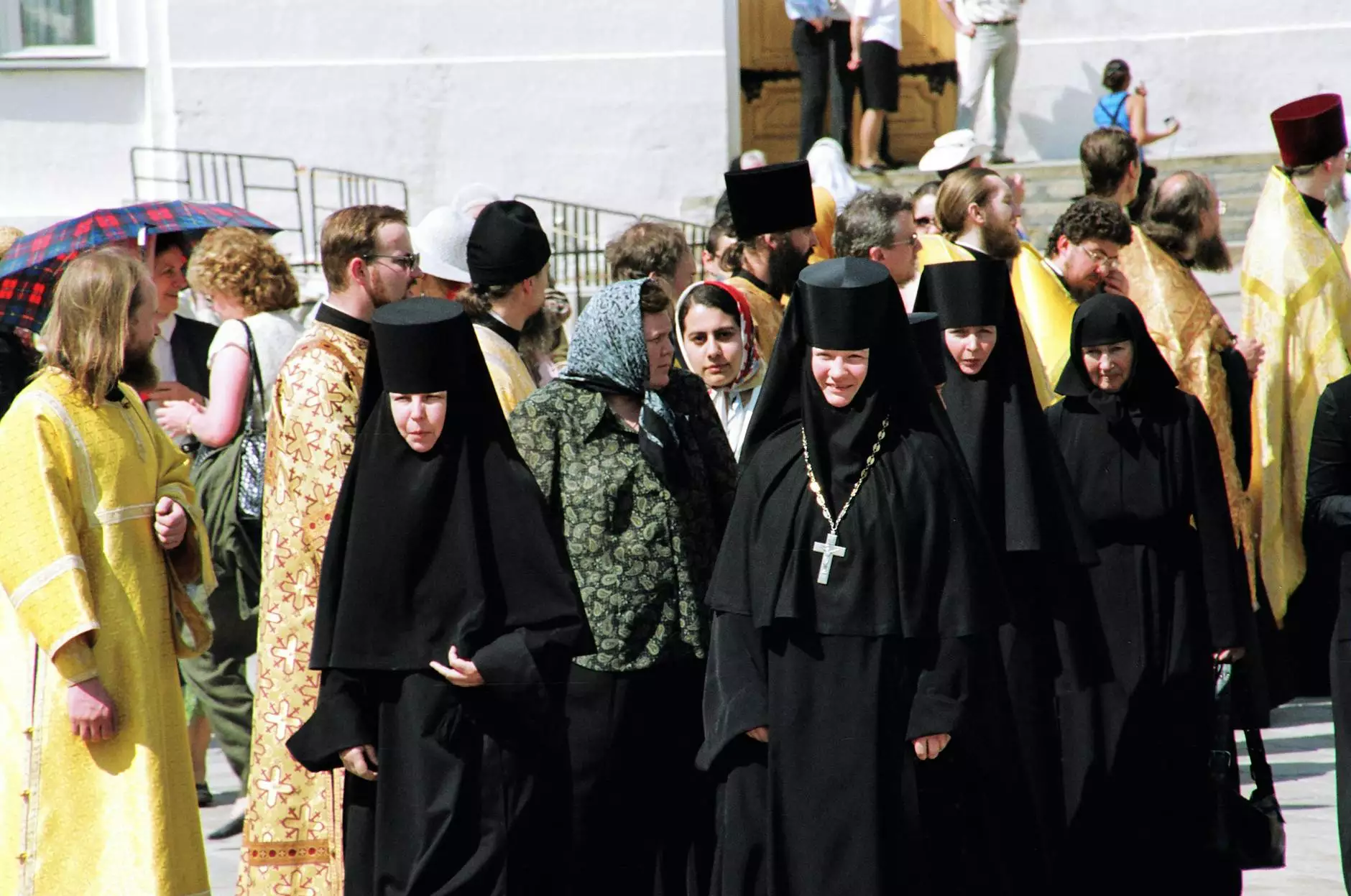 Community and Society - Faith and Beliefs
Our Mission
At Cliff Terrace Assembly of God, we are dedicated to providing a welcoming and inclusive space for individuals seeking spiritual growth and a sense of community. Our mission is rooted in spreading the message of God's love and sharing the teachings of Jesus Christ. We strive to empower individuals to discover their purpose, develop their faith, and make a positive impact in the world.
Our Beliefs
As a part of the Christian faith, we believe in the Holy Trinity - God the Father, Jesus Christ the Son, and the Holy Spirit. We believe in the infallibility of the Bible as the inspired word of God, and that salvation is attained through faith in Jesus Christ. We embrace the power of prayer, worship, and fellowship as essential components of our spiritual journey.
Services and Programs
Cliff Terrace Assembly of God offers a variety of services and programs for individuals of all ages and backgrounds. Our Sunday worship services are a time for reflection, praise, and learning. We also hold midweek Bible studies, prayer meetings, and youth programs to engage and strengthen our community. Additionally, we provide pastoral counseling and support for those seeking guidance in their faith journey.
Sunday Worship Services
Join us every Sunday as we come together to worship and celebrate our faith. Our services include uplifting music, inspiring sermons, and opportunities for personal reflection and prayer. Whether you are a lifelong believer or are exploring your spirituality, you are welcome to join us and experience the love and grace of God.
Bible Studies and Small Groups
Our Bible studies and small groups provide a space for individuals to delve deeper into the teachings of the Bible and engage in meaningful discussions. These gatherings foster a sense of community and promote spiritual growth through the exploration of scripture and shared insights. Join a group that aligns with your interests or stage of life, and journey together with fellow believers.
Youth and Children's Programs
We believe in nurturing the faith of the next generation. Our youth and children's programs aim to provide a safe and engaging environment for young individuals to learn about God's love and develop their spirituality. Through age-appropriate activities, lessons, and events, we seek to equip our youth with a strong foundation in faith and empower them to make a positive impact in their communities.
Get Involved
At Cliff Terrace Assembly of God, we value the active participation of every member in our community. There are numerous ways to get involved and contribute to the growth and mission of the church. Whether you have a passion for music and worship, a heart for serving others, or a desire to share your gifts and talents, there is a place for you in our church family.
Volunteer Opportunities
We offer various volunteer opportunities to serve both within our congregation and in the wider community. From assisting with worship services and outreach programs to supporting local charities and organizing events, volunteering provides a fulfilling way to use your skills and talents to make a positive difference.
Community Outreach
As part of our commitment to the community, we actively engage in outreach initiatives that aim to address the needs of individuals and families. We partner with local organizations, host food drives, offer counseling services, and provide support for those in crisis. By reaching out to others and demonstrating God's love in action, we strive to create a compassionate and inclusive community.
Join Us in Faith
Cliff Terrace Assembly of God welcomes individuals from all walks of life to embark on a journey of faith and spiritual growth. Discover the joy and meaning that come with a relationship with God and find a supportive community that will walk alongside you on this transformative path.
Service Times
Sunday Worship: 10:00 AM - 11:30 AM
Midweek Bible Study: Wednesdays, 7:00 PM - 8:30 PM
Youth and Children's Programs: Check the calendar for specific dates and times
Contact Information
If you have any questions or would like more information about Cliff Terrace Assembly of God, please feel free to reach out to us. We are here to assist you on your spiritual journey.
Address: 123 Main Street, City, State, ZIP Code
Phone: (123) 456-7890
Email: [email protected]
Thank you for visiting our website. We look forward to connecting with you and being a part of your spiritual journey.