About Alison Clinton
Dec 21, 2018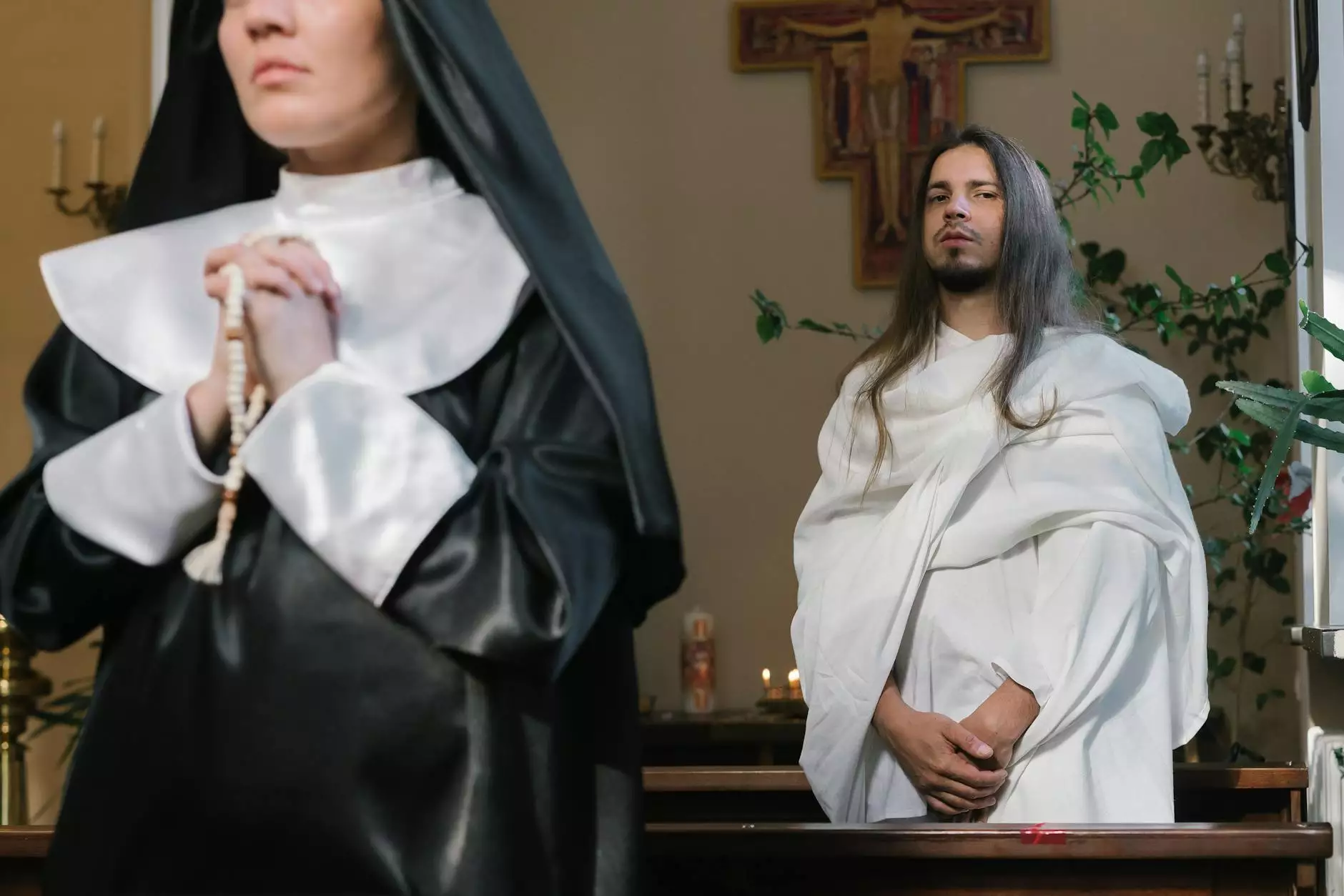 Introduction
Welcome to the page dedicated to Alison Clinton, an integral member of the Cliff Terrace Assembly of God community in the beautiful town of Cliff Terrace. Alison's unwavering dedication, passion, and expertise in matters of faith and beliefs have made a significant impact on the lives of many in our community.
A Beacon of Light
Alison Clinton is a cherished member of the Cliff Terrace Assembly of God family, embodying the essence of our mission to provide a nurturing space of love, faith, and acceptance. As an esteemed individual, Alison plays a vital role in guiding and inspiring both newcomers and long-time members alike, offering a deep understanding and unwavering support on their spiritual journey.
Community Impact
Alison Clinton's remarkable work extends beyond the walls of our assembly. Through her dedication and commitment, she has played a significant role in strengthening the bonds of the entire Cliff Terrace community. Alison passionately engages in various community initiatives, promoting unity, compassion, and faith.
Alison's Outreach Initiatives
Alison actively leads and contributes to numerous outreach programs organized by Cliff Terrace Assembly of God. These initiatives aim to make a positive impact on individuals and families facing adversity within our community.
Food Pantry Assistance
One of Alison's most valued contributions is her involvement in the organization and operation of our church's food pantry. This vital resource ensures that struggling families in Cliff Terrace have access to nutritious meals and necessary provisions during challenging times.
Support for Seniors
Recognizing the importance of caring for our seniors, Alison spearheads programs that focus on providing companionship, assistance, and emotional support to elderly members of our community. Through regular visits, group activities, and prayer gatherings, she helps create a supportive network that promotes joy and love among our elderly population.
Community Events and Festivals
Cliff Terrace Assembly of God, under Alison Clinton's guidance, actively organizes community events and festivals to celebrate the unity and values we hold dear. From spiritual gatherings to fun-filled carnivals, these occasions provide opportunities for individuals from all walks of life to come together in an atmosphere of love, joy, and shared belief.
Alison's Message of Faith
With a deep-rooted faith and an authentic desire to share hope and peace, Alison Clinton serves as an ambassador for the Cliff Terrace Assembly of God's core values. Her sermons, teachings, and mentorship inspire individuals to unlock their full potential, nurturing and strengthening their spiritual connection.
The Power of Belief
Alison firmly believes that faith has the power to transform lives. Through her engaging sermons and thought-provoking teachings, she encourages individuals to embrace the power of belief, tapping into their inner strength and unlocking the extraordinary possibilities that lie within each and every one of us.
Connecting with Alison
If you are interested in connecting with Alison Clinton or learning more about the impactful work she does at Cliff Terrace Assembly of God, we invite you to reach out to our community center. Alison is more than willing to provide guidance, support, and a compassionate ear to anyone seeking guidance on their spiritual journey.
Join Our Community
Experience the transformative power of faith and beliefs by becoming a part of the Cliff Terrace Assembly of God community. Our doors are always open, ready to welcome you with open arms and provide an environment of acceptance, love, and growth.
Find Your Purpose
Alison Clinton, together with our dedicated team, can help you discover your purpose, ignite your passion, and connect with a community that will support you every step of the way. Whether you are exploring your faith for the first time or are seeking a spiritual home, we are here to guide and walk alongside you on this remarkable journey.
Embrace Transformation
At Cliff Terrace Assembly of God, we believe that through faith, transformation is possible. Let Alison Clinton and our community show you the path to personal growth, inner peace, and a life filled with meaning and purpose.
Conclusion
Alison Clinton's dedication and unwavering commitment to the Cliff Terrace Assembly of God community and its core values make her an extraordinary individual. Her impact reaches far beyond the boundaries of religious affiliation, touching the lives of all who come into contact with her genuine spirit and inspiring messages of faith. Join us at Cliff Terrace Assembly of God and experience the remarkable journey of spiritual growth, love, and acceptance that Alison Clinton embodies.