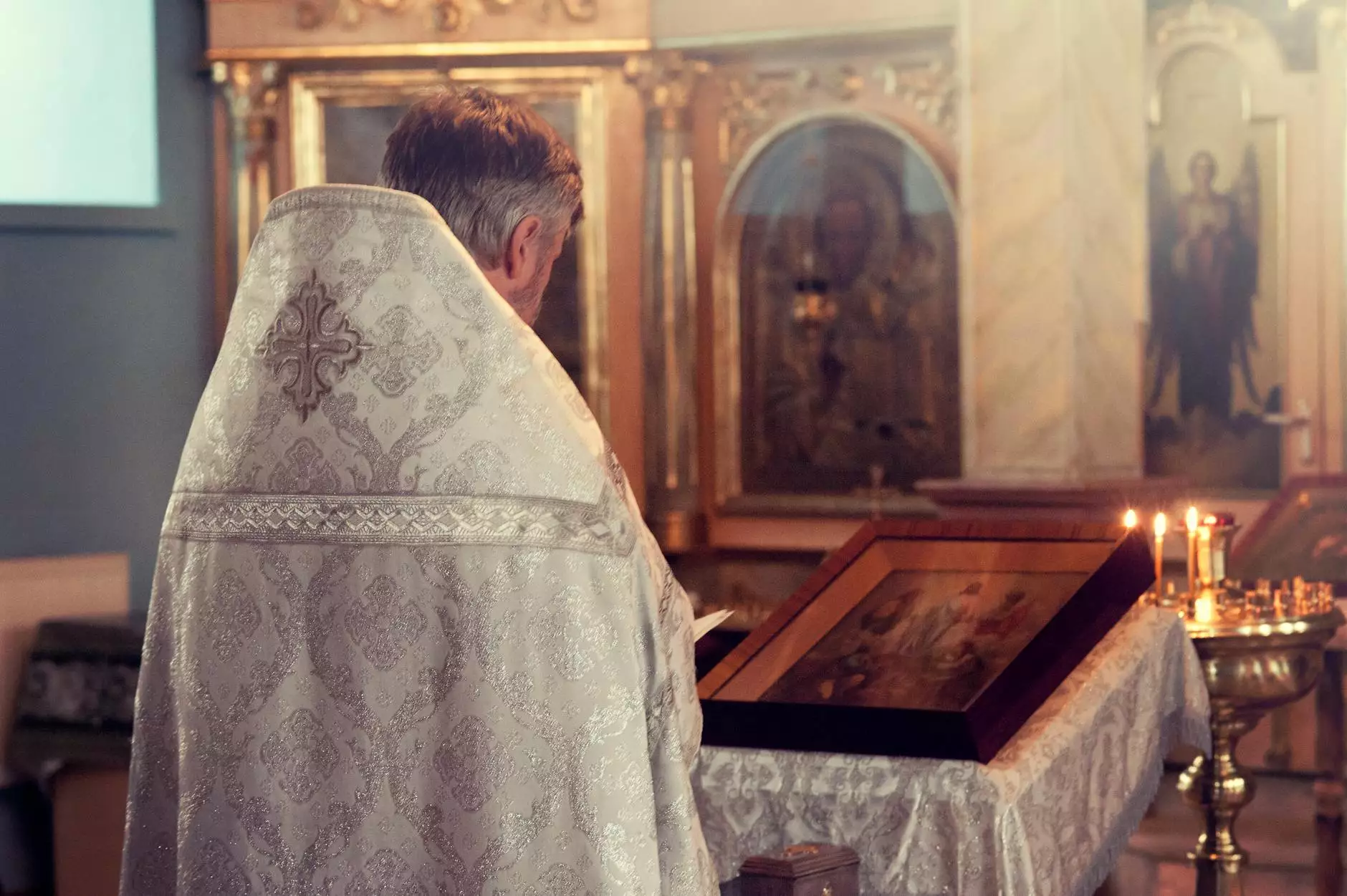 Our Pastor - Leading with Faith and Vision
Welcome to Cliff Terrace Assembly of God, a vibrant and inclusive community rooted in faith and love. Our dedicated pastor plays a crucial role in guiding our congregation towards spiritual growth, fostering a sense of community, and spreading the message of God's love and grace.
A Passionate Servant
Meet our esteemed pastor, who embodies the values of dedication, compassion, and integrity. With years of experience, our pastor has honed their leadership skills and cultivated a deep understanding of the Word of God.
Guided by Faith
Our pastor's unwavering faith in God serves as a guiding light for the entire congregation. Their deep understanding of biblical teachings allows them to deliver inspiring sermons that resonate with believers of all ages and backgrounds.
Our Journey as a Community
At Cliff Terrace Assembly of God, we believe that a strong community is essential for spiritual growth and nurturing lasting relationships. Our inclusive congregation actively welcomes individuals from diverse backgrounds, as we believe in the power of unity and acceptance.
A Place to Belong
Our church family is a supportive and nurturing community where everyone feels valued and heard. Whether you are seeking solace during challenging times or looking to celebrate life's joys, we provide a welcoming space where you can find solace and establish meaningful connections.
Committed to Outreach
Embodying love and compassion, we are committed to making a positive impact on our society. Engaging in various outreach programs and initiatives, we strive to meet the needs of our local community and extend a helping hand to those in need.
Our Core Beliefs and Values
At Cliff Terrace Assembly of God, our faith is anchored in the fundamental principles of Christianity. Guided by the teachings of Jesus Christ, we aim to live out our beliefs each day and inspire those around us.
The Power of Prayer
We firmly believe in the power of prayer and its ability to bring comfort, healing, and guidance. Our pastor leads uplifting prayer sessions that encourage individuals to seek God's wisdom and experience the transformative power of prayer.
Biblical Teaching and Worship
Central to our worship service is biblical teaching, where our pastor dives deep into Scripture, providing valuable insights and relevant applications that resonate with our congregation. We strive to create an atmosphere that ignites a passionate and authentic worship experience.
Mission and Purpose
As a faith community, we are driven by a strong sense of mission and purpose. Our pastor skillfully articulates the importance of living out our faith beyond the church walls and encourages us to positively impact the world around us.
Get Involved and Join Us Today
If you are looking for a faith community that fosters spiritual growth, embraces diversity, and promotes positive change, Cliff Terrace Assembly of God welcomes you with open arms. Join us as we embark on this journey of faith together, making a difference in the lives of individuals and the community as a whole.