Men's and Women's Ministries - Southwest Church
Apr 25, 2023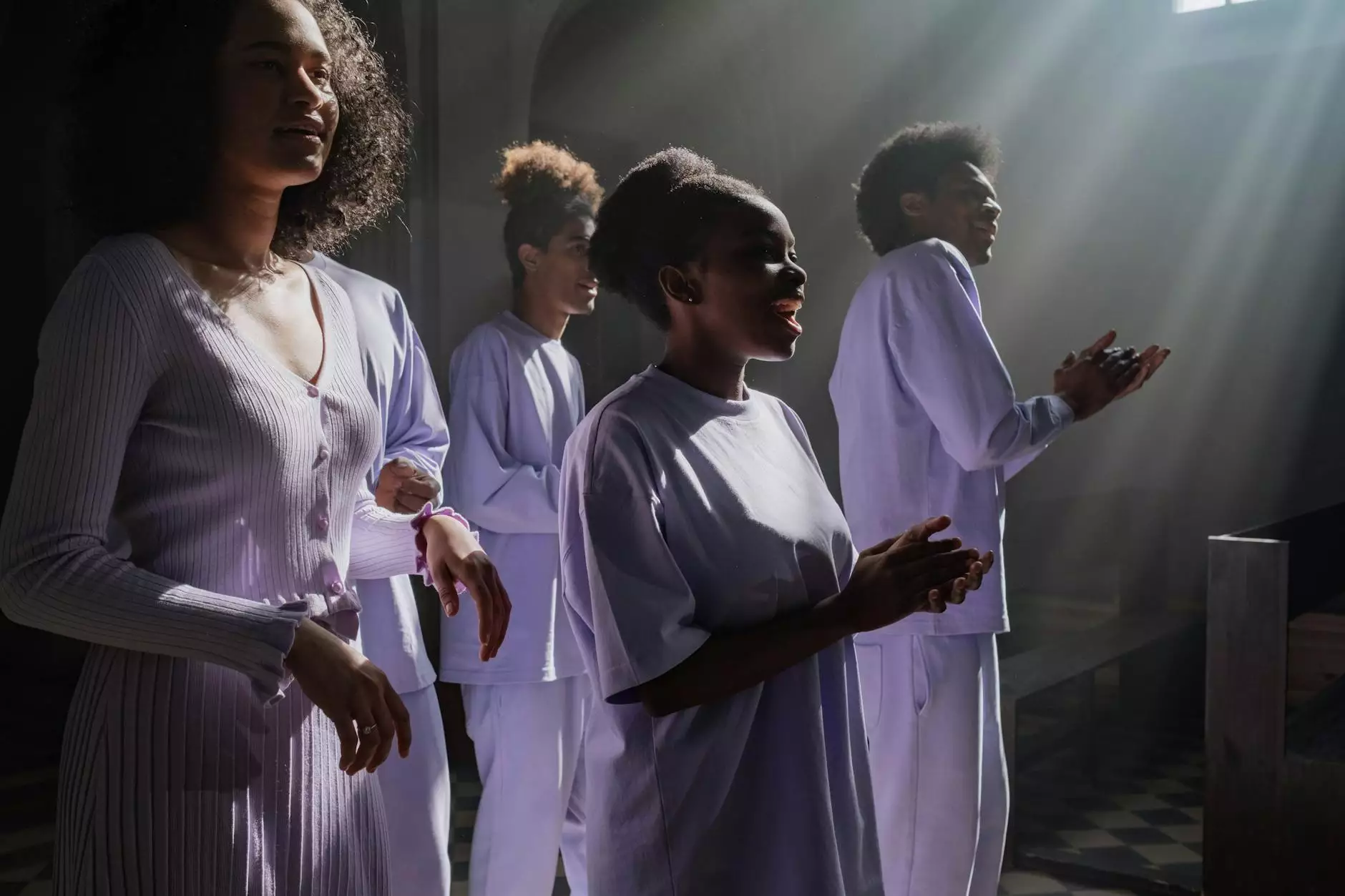 About Cliff Terrace Assembly of God
Welcome to Cliff Terrace Assembly of God, a vibrant faith-based community located in the heart of Southwest Church. Our mission is to inspire and empower individuals to live a purposeful life through faith and belief in God. As a part of our commitment to serving our community, we offer specialized ministries designed to cater to the unique needs of both men and women.
Mission and Purpose
Our Men's and Women's Ministries are dedicated to fostering personal growth, establishing strong connections, and encouraging spiritual development in the lives of our members. We believe that women and men play integral roles in our community and deserve support, empowerment, and opportunities to thrive.
Men's Ministry
Our Men's Ministry aims to provide a platform for men to connect, grow, and serve. Through various activities and events, we strive to create an atmosphere where men can strengthen their faith, build meaningful relationships, and experience personal growth. From weekly Bible studies to outdoor adventures, our Men's Ministry offers a wide range of opportunities for spiritual development and fellowship.
Activities and Events
Bible study groups
Mentorship programs
Retreats and conferences
Sports leagues and tournaments
Community outreach initiatives
Mission trips
Women's Ministry
Our Women's Ministry is committed to creating a nurturing and empowering environment where women can flourish in their spiritual journeys. We believe in equipping and supporting women through every stage of life, providing resources, mentorship, and opportunities for personal and professional development.
Activities and Events
Weekly Bible studies
Women's conferences and retreats
Book clubs and discussion groups
Volunteer and community service projects
Prayer groups and support networks
Creative workshops and self-care events
Community Involvement
At Cliff Terrace Assembly of God, we believe in making a positive impact on our community. Through our Men's and Women's Ministries, we actively engage in various outreach initiatives, community service projects, and support programs. Our goal is to extend God's love and compassion to those in need, fostering a sense of unity and hope within our community.
Join Us Today
If you are looking for a supportive community where you can deepen your faith, form lasting connections, and actively contribute to positive change, we invite you to join our Men's and Women's Ministries at Southwest Church. Together, we can make a difference and experience the transformative power of God's love.
Contact us at [contact information] for more information or to get involved!